Tunnel vision boring ahead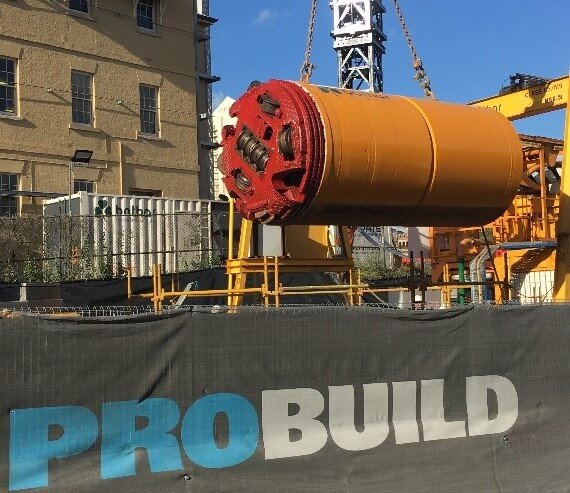 Tunnel boring equipment is helping minimise impacts for residents and the environment as major sewer works progress underground for the Queen's Wharf Brisbane integrated resort development.
A sewer upgrade is necessary to cope with future CBD demand and Brisbane's growth from multiple inner-city developments, including Queen's Wharf Brisbane.
A 600-metre trunk sewer is being built in front of the integrated resort development – stretching from Queen's Wharf Road to the intersection of North Quay and Turbot Street.
Entry and exit shafts have been created on Queens Wharf Road and North Quay and when the sewer is complete these shafts will be converted into maintenance manholes for future sewer access.
Probuild Project Manager Mark Jones said the TBM was guided by a laser navigation system and has a rotating, cutting wheel at the front which can "bore" though all types of soil and rock.
"As the machine advances, sewer pipes will be installed one at a time into the entry shaft and pushed into position behind using hydraulic jacks," he said.
Already 450 metres of the new trunk sewer has been created, and the project is expected to be complete before the end of the year.
KEY FACTS
1400 mm diameter sewer pipe
610 m in length
Maximum tunnelling depth of 20 m
Approximately 1,000 m3 of tunnelled material to be removed
Photo: Tunnel Boring Machine in an entry shaft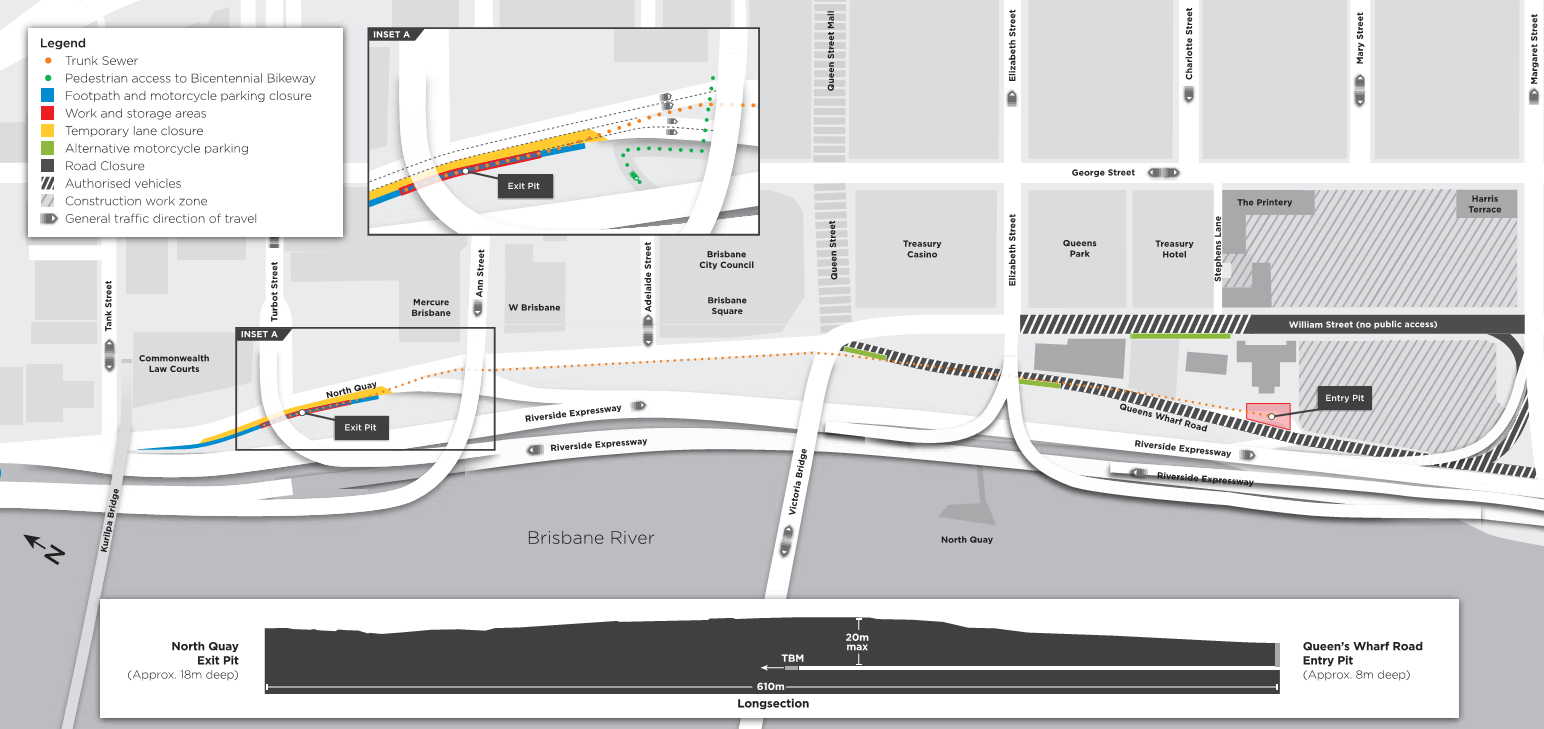 Map: Location of trunk sewer.