Securing foundations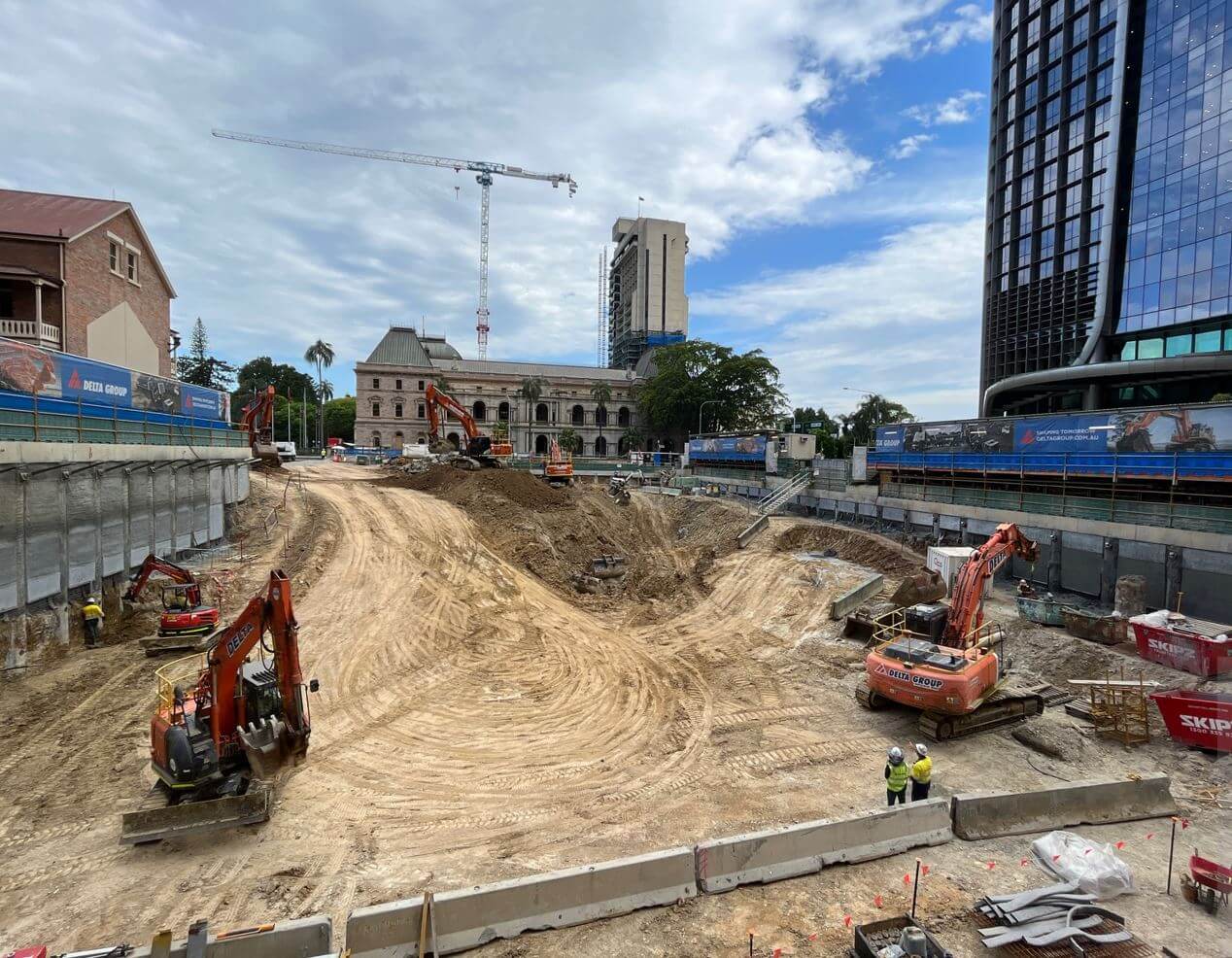 Securing foundations
Queen's Wharf Tower precinct will be home to the largest tower at Queen's Wharf, a residential tower standing 253 metres, and the only commercial tower.
From prime vantage points overlooking the Queens Wharf Tower Precinct, there's a continually changing view of significant works taking place below.
The early works contractor, Delta Group, has reached a successful milestone at the precinct with the bored piers pilling works now fully complete, and the rigs demobilised.  A total of 123 piles were installed in three months.
Over 90% of the 340lm of Capping Beam installation has been completed.  Installation of anchoring and shotcrete sprays continue around the site.
Aerial viewing shows the basement taking shape, with the site transforming as Delta continues to excavate further downwards.
Bulk excavation will continue throughout February and March.  Up to 20 trucks will be in action each day exporting material, to ensure continued progress and efficiency with site works.
As the main integrated resort works towards an opening in later 2023, the Queen's Wharf Tower precinct is steadily making its way down to secure the foundations for its future.