Scenic Rim turf greens CBD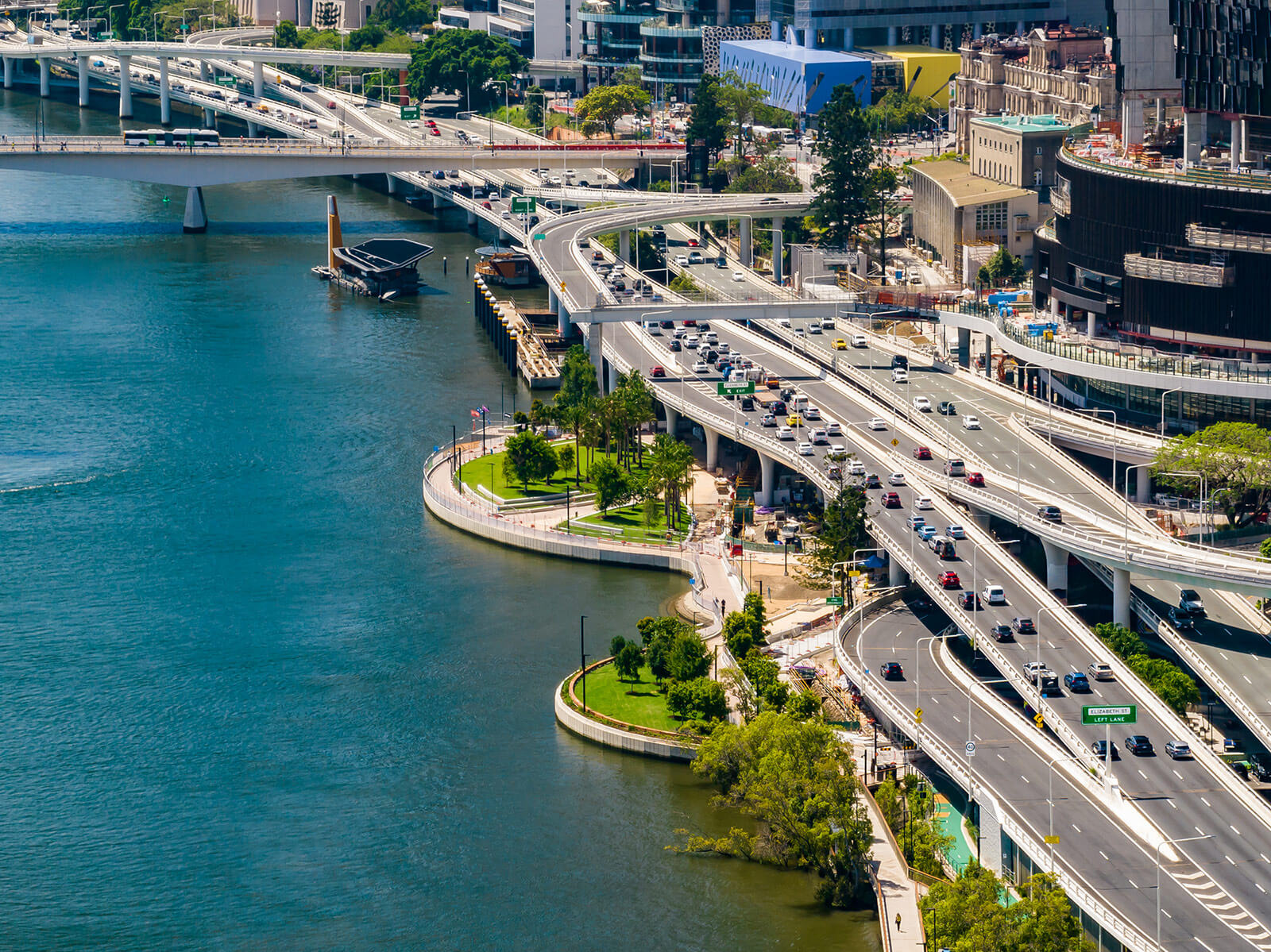 South East Queensland grown turf has put roots down along the river's edge at Queen's Wharf.
Over 2,300 m2 of lush grass has been laid adjacent to the Bicentennial Bikeway all part of the newly created Queen's Wharf transformative public space.
This once underutilised area underneath and adjacent the Riverside Expressway is fast becoming a green space featuring unimpeded views across to South Bank and South Brisbane.
Destination Brisbane Consortium Project Director Simon Crooks says the grass has turned the area from a construction site to a riverside park destination.
"Set in between the new Neville Bonner Bridge and existing Goodwill Bridge, The Landing will be a mecca for families, tourists, a place for lunch breaks and for people wanting to get active outdoors," Mt Crooks said.
"Active transport users and pedestrians can see the transformation when accessing the Bicentennial Bikeway – the space is changing with palm trees and grassed areas winding along the river."
"Though it's looking green now, there's more work to be done prior to the area opening with the integrated resort in 2023."
Multiplex Project Manager Tyson Macdonald said the turf being laid is a major milestone for landscaping on The Landing.
"Turf is usually the finishing layer once all other landscaping elements are completed," Mr Macdonald said.
"Not only does it look great, but it signals the progress that's been made along the river as part of the project.
"Our subcontractor CBD Landscaping sourced the grass from Jimboomba in the Scenic Rim where it was grown at a family-owned turf farm that's been operating since the 1970's.
"The turf at Queen's Wharf is AusGAP certified, meaning the entire production including delivery and installation is undertaken to the highest industry standards."
In the coming months construction of shade features will commence which will feature integrated lighting, artwork, and a misting feature.
Works are continuing on the Velo café with the construction of the lift from the Bicentennial Bikeway to Queens Wharf Road underway along with internal fit-out of the building.
For the Bicentennial Bikeway the current alignment will be in place until second quarter next year 2023. More information about any upcoming changes will be provided closer to the date.
Multiplex wish to thank you for your patience while these works are underway. For any construction related enquiries, please contact Multiplex on 1800 931 760 or via queenswharfbrisbane@multiplex.global