Safety focus means more than 25,000m2 of scaffold installed onsite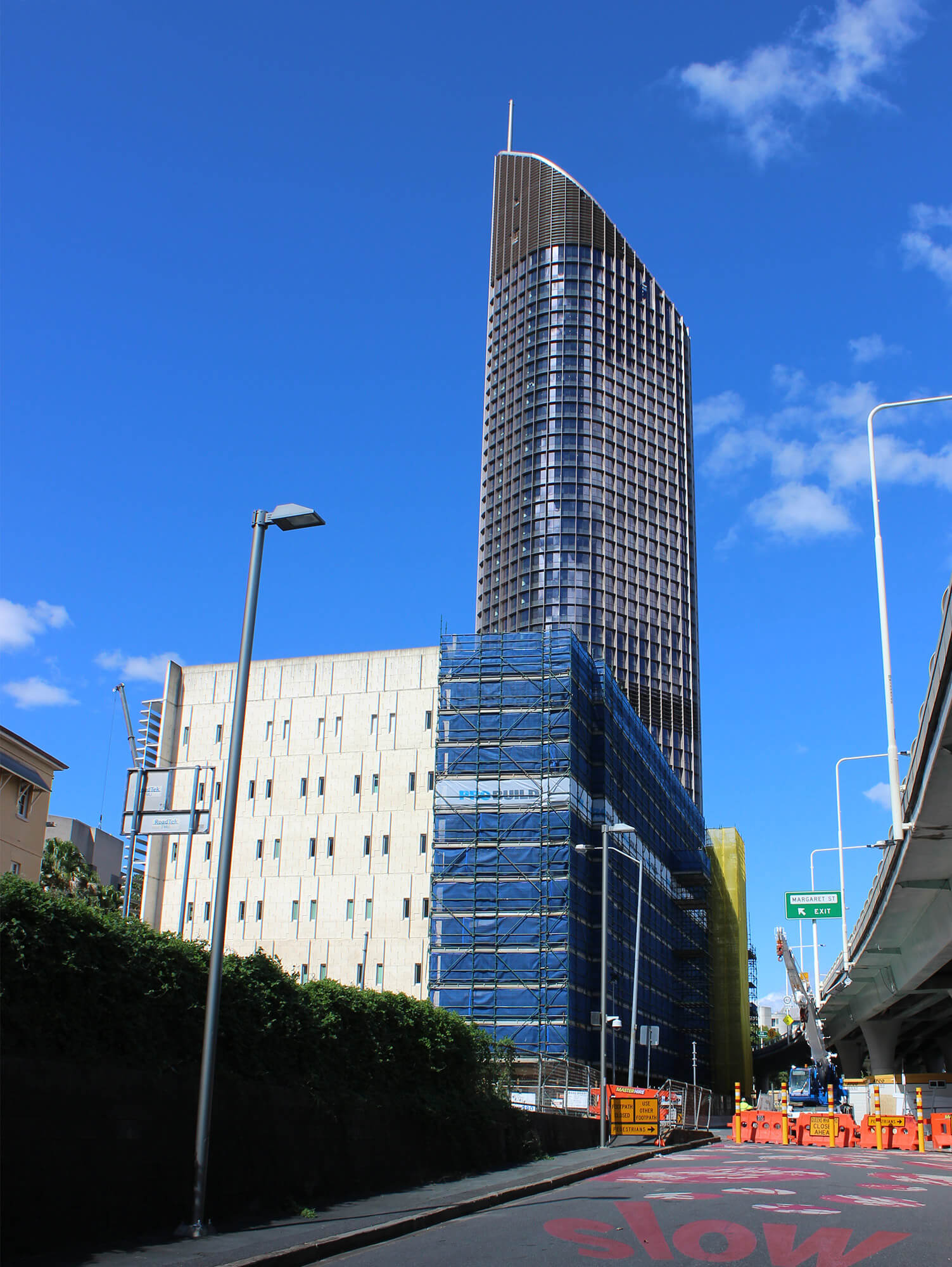 A massive 13.7km of shade cloth – the equivalent of three laps of Suncorp Stadium – will be used to wrap the three non-heritage buildings in the Queen's Wharf Brisbane precinct before they are demolished.
The buildings will also be surrounded by more than 25,000m2 scaffolding – an innovative modular scaffold, which can be quickly erected and dismantled, has been chosen for the Queen's Wharf Brisbane demolition activities to improve safety and efficiency.
Probuild Project Manager Greg Sneeden said the type of scaffolding being used is a light weight, high tensile steel with a galvanised finish.
"One of the key advantages of this scaffolding is its versatility to maintain a complete run of scaffold to each elevation, eliminating the need for lap bays, and providing other trades with a safer deck to the entire perimeter of the building," Mr Sneeden said.
Sections of scaffold (or modules) are built on the ground and then lifted into place with a crane. This approach removes the need to install each component at height, which means it is a safer and more efficient way to install the scaffold.
Once the scaffold is complete on the Executive Building, drop down banners will be installed showing the 15 floors to be demolished. These banners will provide a visible marker of the demolition progress of that building over the coming months.
Demolition of the three non-heritage buildings will be complete by the end of 2017, ready for excavation to begin in early 2018.