Queen's Wharf Tower Precinct works update – December 2022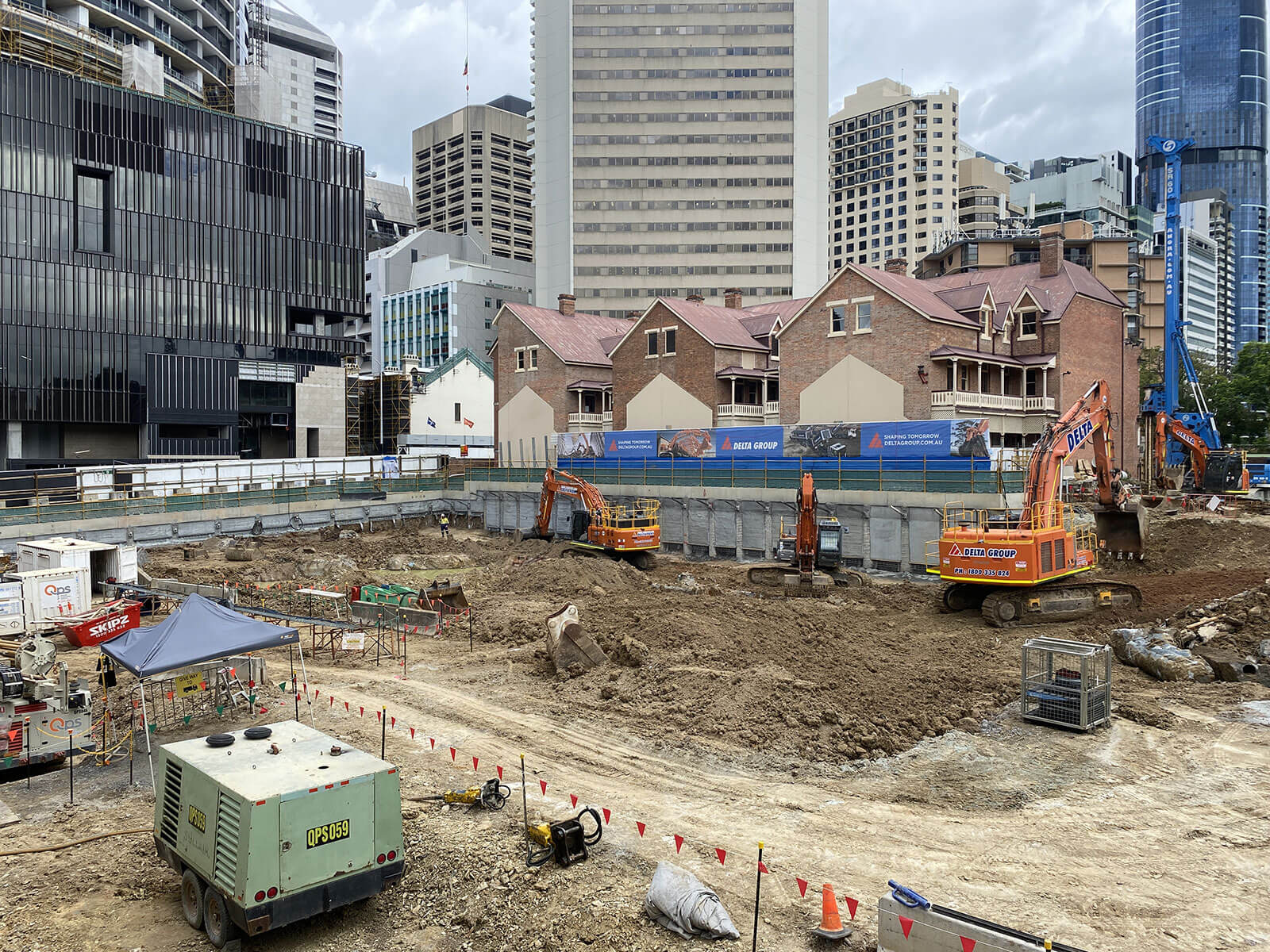 The Queen's Wharf Tower Precinct site continues to evolve, with ongoing works creating the ever-changing landscape and outlook from local vantage points.
Delta is progressing well with the pilling works for the retention wall, with bored piers just past 90%, equating to 112 bored piers installed out of a 123 in total. Capping Beam installation is progressively following the pile works with more than half of the rio installed and concrete poured.
During November, Delta reached another milestone, with the mobilisation of the anchor rig. There are close to 500 anchors on this project with more than 40 anchors installed commencing along the mansion wall, followed by the first shotcrete spray on the first drop of the wall. The rig will continue around site with the anchor drops, with bulk excavation continuing to remove material.
Material removal from the site peaked at around 10-15 trucks on daily turnaround coming into December. Depending on the material type, Delta is loading out concrete to an accredited recycling receiver facility while clean fill is being exported until the desired 18m depth is reached. 90%+ of material being removed is recycled.
The precinct site is closed from 16 December 2022 until the 4 January 2023 for the Christmas break.