Queen's Wharf experience reopened to visitors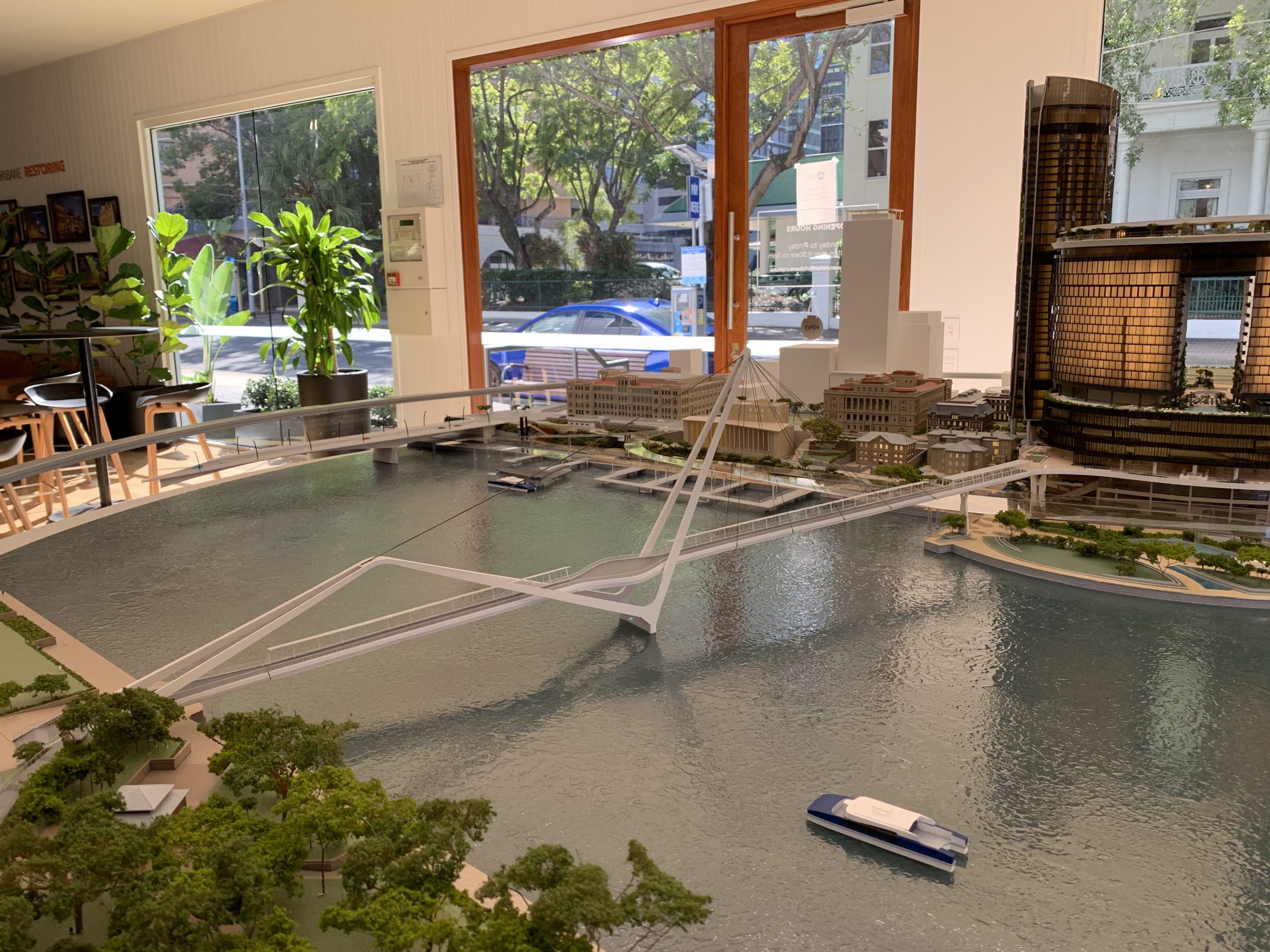 The Queen's Wharf Brisbane visitor centre will reopen this month, just in time for the last week of the school holidays.
The centre had to close due to COVID-19 Government regulations just two weeks after it was opened in March this year.
It will reopen on Monday 6 July 2020 and provide people the opportunity once again to come and experience Queen's Wharf using virtual reality, short films, historical artefacts from the construction site and a large scale model of the future Queen's Wharf precinct including the hotel towers, residences tower, highly anticipated Sky Deck, new public space and much more.
Visitor Centre Liaison Officer Alix Palmer said she was excited to be reopening the doors for everyone to come in and experience a taste of the future Queen's Wharf development.
"We weren't open all that long, but in the time we were, people were really enjoying the interactive elements with the VR googles, large scaled model and different video presentations," she said.
"If you're at a loose end these school holidays bring your children in to enjoy the model, play with the VR googles and learn some history on the origins of Brisbane."
The Centre has sanitization stations and VR googles and iPads are wiped after each use.
The Visitor Centre will be opened Monday to Friday 8am to 3pm and there is even on onsite café Pulse on the Queensland inspired deck ready to serve delicious meals and great coffee.
The Queen's Wharf Brisbane Visitor Centre is located at 40 George St, near the intersection of Alice Street, Brisbane CBD.