Queen's Wharf Brisbane on display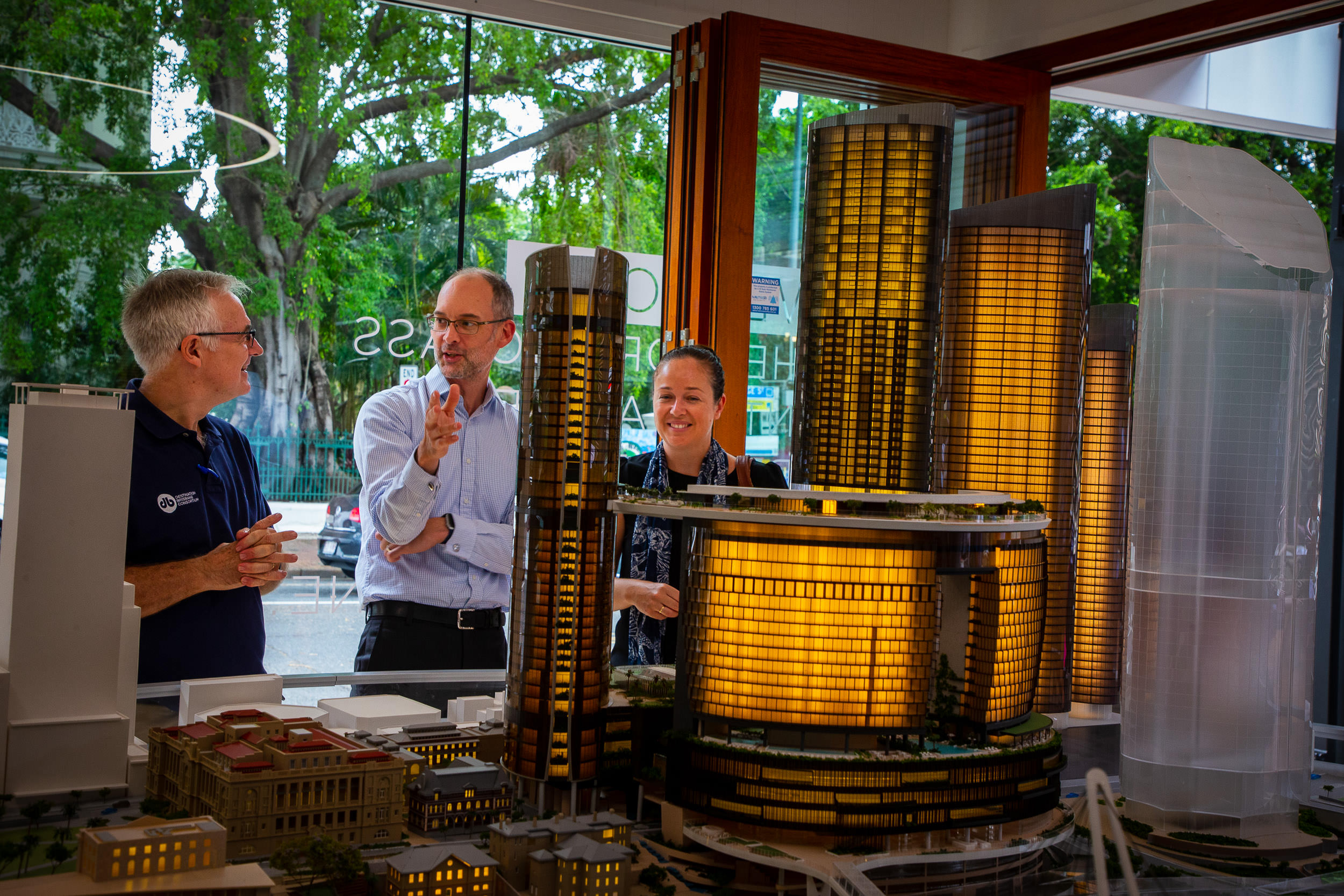 After a brief temporary closure, our interactive Queen's Wharf Visitor Centre and stunning display suite is open again to the public and recently made a big hit with delegates from the Queensland Police Service, British Consulate, and the Brisbane Economic Development Agency team.
Located on the corner of George and Alice Streets in the CBD, these immersive and interactive facilities provide an early taste of our game-changing $3.6 billion development.
Delegates were awestruck by the interactive and locally-made 3D model of the development –stretching three metres in diameter – and the premium touches in the display suite showcasing elements of one of the luxurious apartments in the first residential tower.
In our fourth year of construction, we are more than halfway – with our visitor centre providing a welcoming place to engage people about the precinct's heritage, current construction, and the world-class destination it will become.
It's free to enter and is open from 8am to 3pm, Monday to Friday. Next door, our open-air and Queensland-inspired café provides the perfect spot to stop and enjoy some refreshments before or after your visit.
Meanwhile, our display suite is open by appointment only – please contact 1300 988 887 to make a booking.
Come in, say hello, and learn more about one of Brisbane's most highly anticipated developments!