Project update – October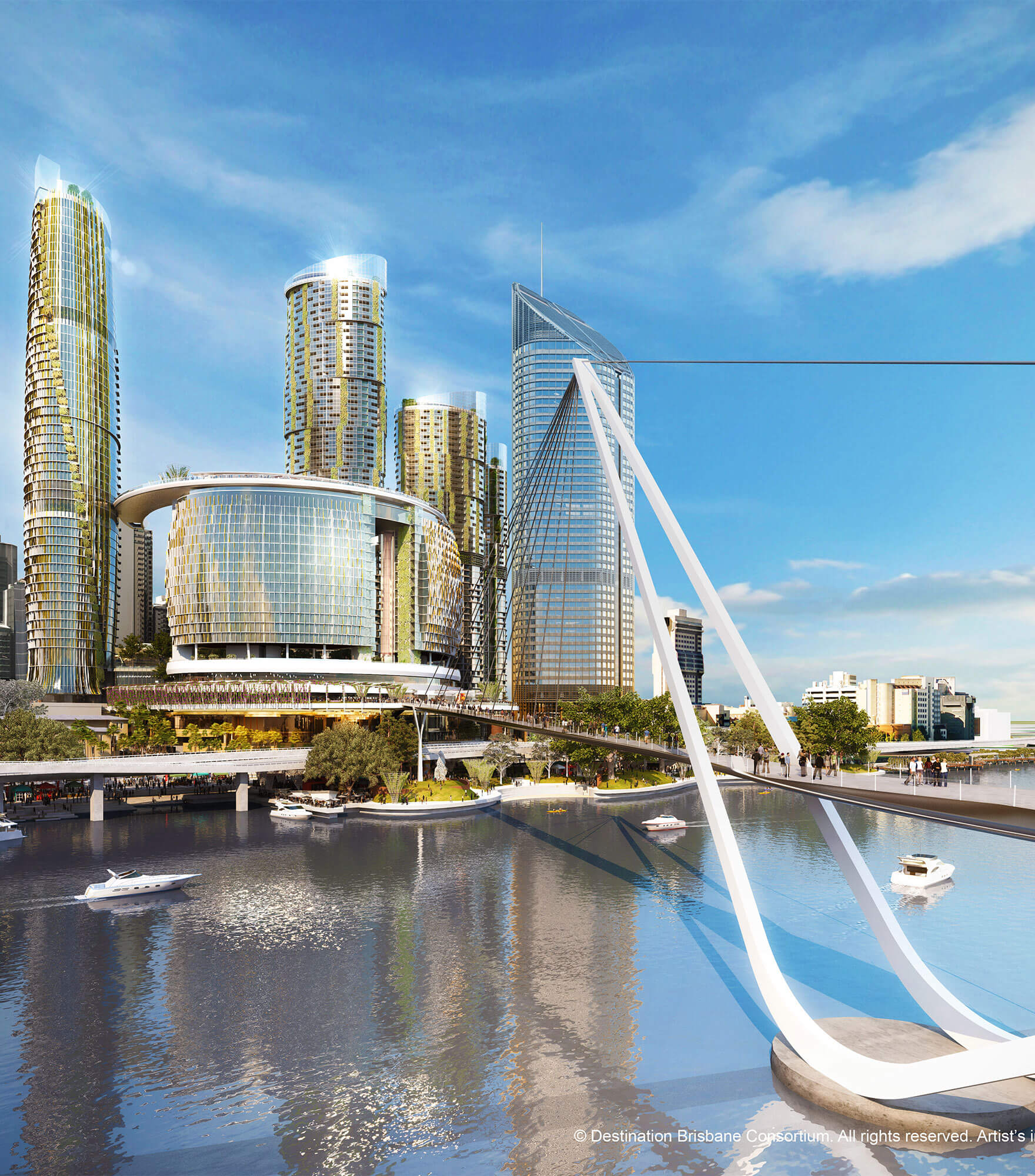 Plan of Development assessment
The Plan of Development that will inform all future development within the Queens Wharf Brisbane Priority Development Area, is currently being assessed by Economic Development Queensland with an outcome expected before the end of the year.
Destination Brisbane Consortium Project Director Simon Crooks said the Consortium was busy preparing for the decision and pending approval would be ready to let contracts on the next stages of work.
Demolition progress
This month we have seen significant progress in demolition activities with Probuild surpassing the 75% demolition mark.
Mr Crooks said he was very pleased with how the demolition work was progressing.
"Completion of this early works package will be a significant milestone for the Consortium and subject to Plan of Development approval from EDQ will allow us to keep with the overall project timeline," he said.
When speaking with Greg Sneeden, Project Manager for Probuild – the demolition and enabling works contractor – he said demolition was progressing well and conditions permitting, the team were expecting to have all demolition work done around the end of the year.
"Demolition of 80A George St was completed last month and at the end of October we are only days away from completing demolition of the Neville Bonner Building," Mr Sneeden said.
"With all the necessary preparation work out of the way, demolition is now progressing quite rapidly.
"Recently we began 11 hour days and started night haulage for the removal of materials off site.
"We began with a slowly, slowly approach, but we are now at a stage where we can pick up the pace with a high level of confidence around what we are doing and the safety measures we have in place."
A look ahead to 2018
Pending approval of the Plan of Development, work will begin on the excavation for the core of the development in early 2018
Mr Crooks said more than 450,000m3 of materials would be removed over an 18-month timeframe.
"This is the biggest CBD excavation project in all of Queensland – it roughly equates to 180 Olympic sized swimming pools," he said.
Excavation won't be the only contract let early next year. Destination Brisbane Consortium will also award the contract for Waterline Park and the Mangrove Walk.
Waterline Park and the Mangrove Walk will be the first deliverable to the community and will provide free and accessible public space along a significant stretch of the river.
Mr Crooks said the design outcome of this area would result in greater public amenity for inner-city residents, commuters, workers and students of QUT.
Waterline Park and the Mangrove Walk are expected to be opened before the end of 2019.