Project update – April 2018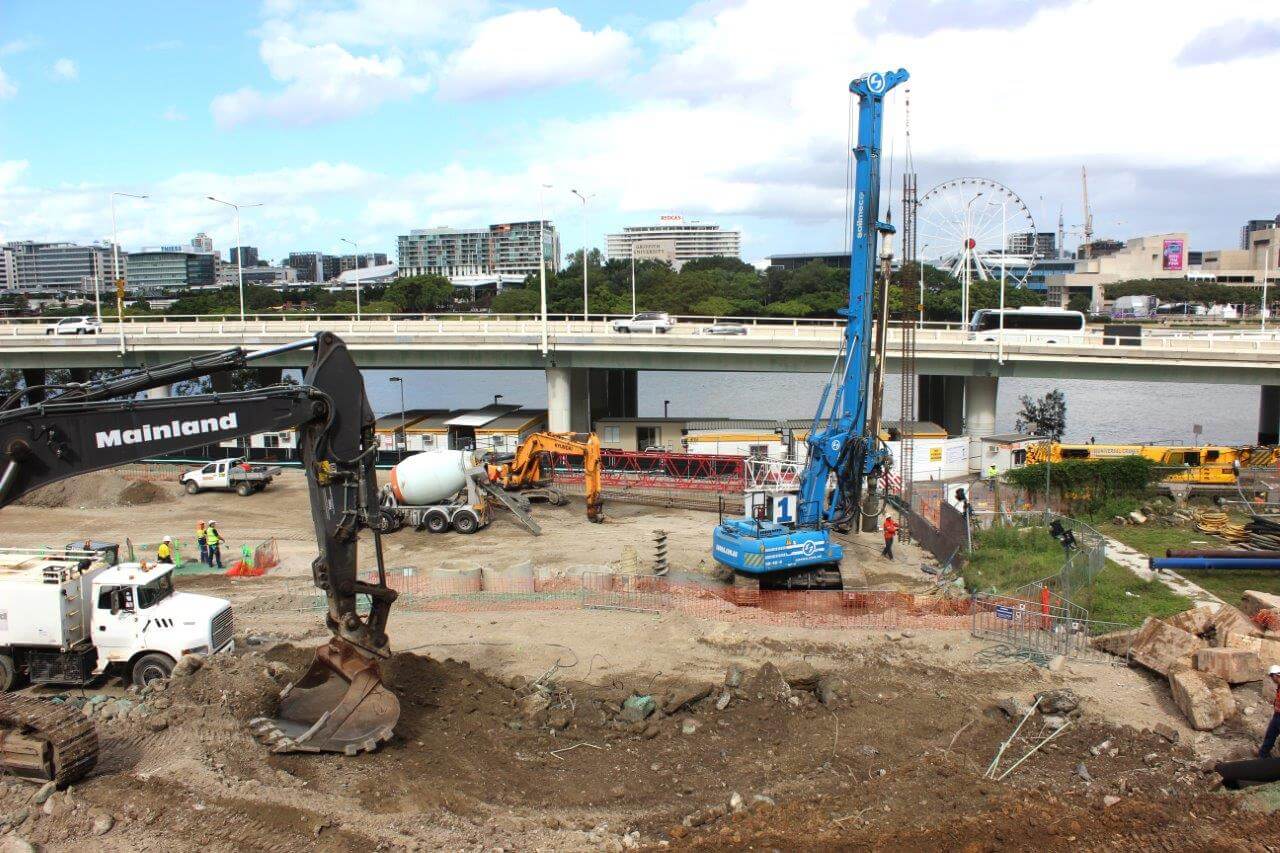 The excavation and shoring work that is currently occurring on site will eventually make way for construction of the Queen's Wharf Brisbane basement superstructure.
The superstructure includes the striking arc building, 4 hotels and many of the 50 new restaurants and bars that will feature in the new precinct.
The superstructure will also support the iconic Sky Deck that will be positioned more than 100 metres above William Street.
Before this amazing development can be built, the foundations must be laid and Probuild has been busy undertaking the necessary shoring work.
Of the 177 piles to be installed for the core of the development, already more than 85 per cent are complete, and preparation has commenced on the diaphragm wall (water tight retaining wall) construction.
The diaphragm wall, that will sit adjacent to the river, will be 0.8 metres wide and 172 metres long and sitting at varying depths, but with a maximum depth of 22 metres.
Construction of the diaphragm wall will take approximately five months to complete and will use approximately 2,500m3 of concrete.
The bulk excavation works for the project are expected to ramp up by late-May which is when trucks will again begin carting materials off-site.
To see these works in action, check out our timelapse videos at www.facebook/queenswharfbrisbane.