Only the Queen knows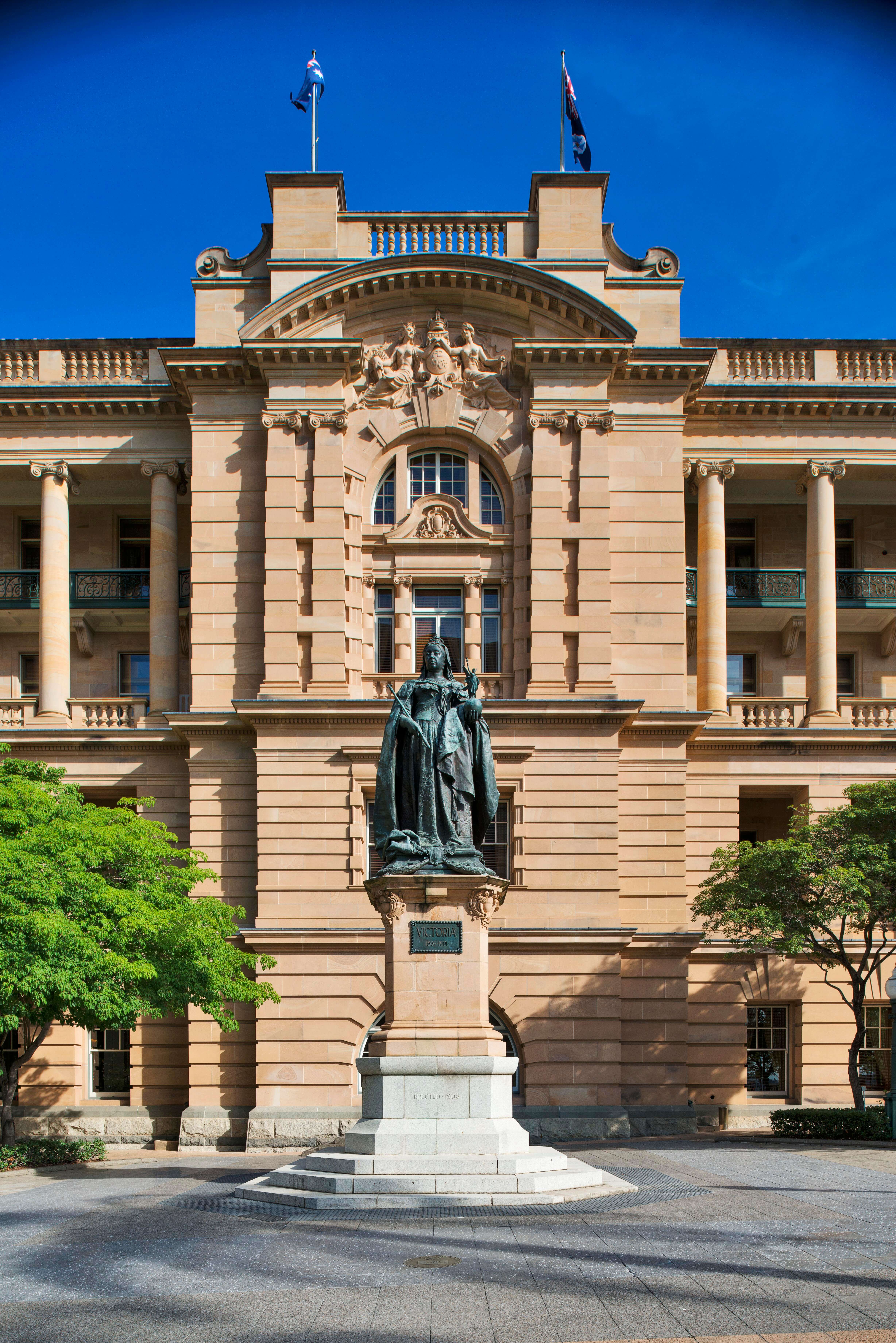 Next time you're walking through Queens Gardens in Brisbane's CBD, make sure you stop and take a closer look at the bronze statue of Queen Victoria to see if you notice her nose is missing a small piece.
In 1963, a royal visit to Brisbane by Queen Elizabeth II and the Duke of Edinburgh prompted a burst of 'spring' cleaning. It was in this cleaning frenzy that it was discovered that a part of the statue's nose was missing.
The original statue of Queen Victoria was sculpted by Thomas Brock in 1903 and is located in Portsmouth, UK.
In addition to the Brisbane statue unveiled in 1906, the cast was reused to create another two representations of Queen Victoria, one in Bradford, UK; and the other in Wellington, NZ.
When Destination Brisbane Consortium repurpose the heritage-listed Queens Gardens, the Queen Victoria statue will remain where it is, taking pride of place in one of Brisbane's most popular inner-city parks.
When the core of Queen's Wharf Brisbane integrated resort development opens in 2022, attention will then turn to the heritage buildings near Queens Garden – including the Old State Library Building, Treasury Building and Land Administration Building.
Identified for completion around 2024, these heritage treasures will be restored and repurposed as future restaurants, high-end and new retail outlets, and a luxury Ritz Carlton Hotel.
To this day the mystery remains as to how the Queen's nose was damaged…