Neville Bonner Bridge extends its reach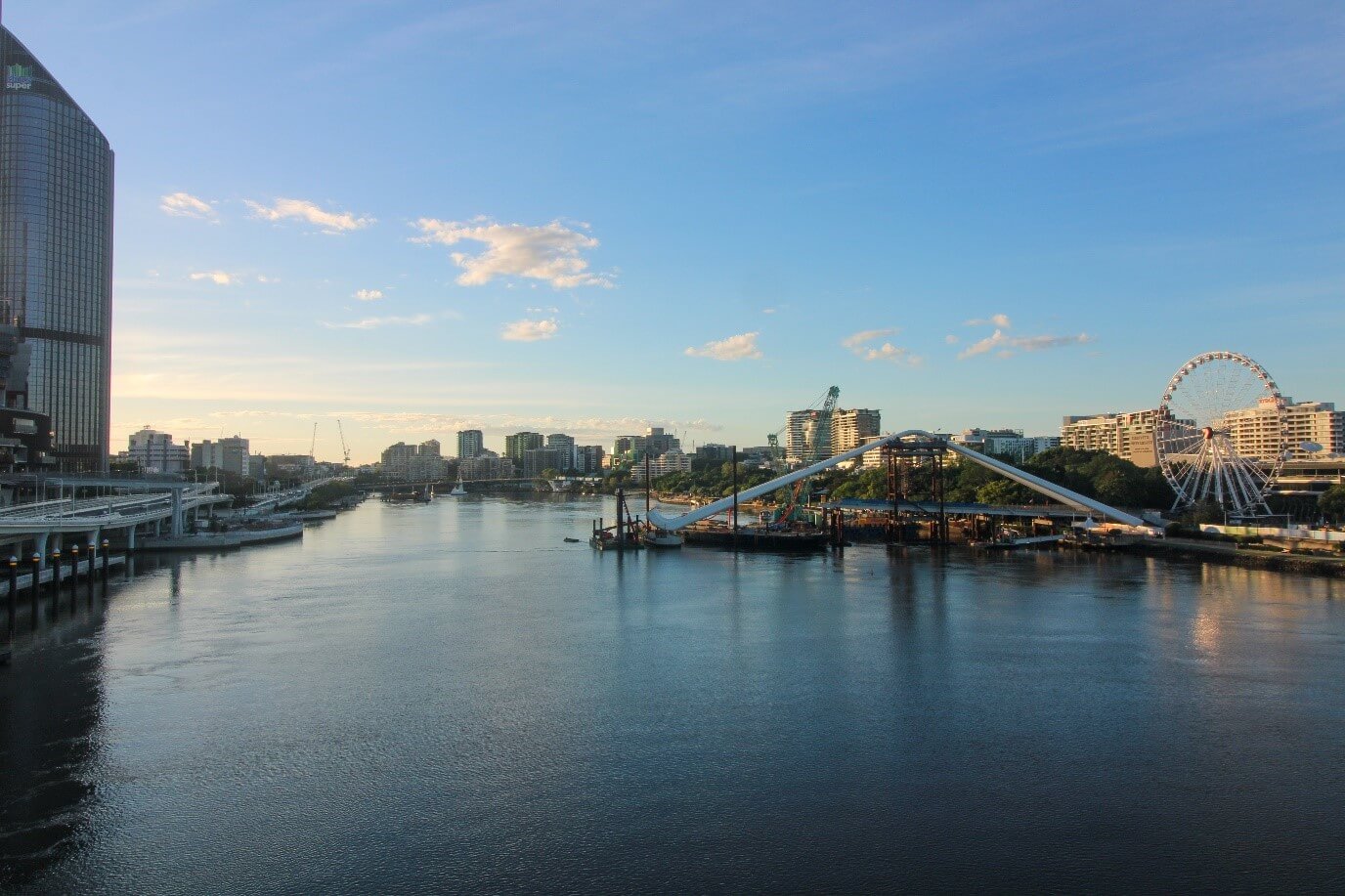 Overnight, the Neville Bonner Bridge edged closer towards the Brisbane CBD, with a further two leg sections lifted and attached to the existing bridge arch.
The single section was fitted on the night of Sunday 23rd January using two barges and cranes to shift it into place.
Around 1,000-tonnes of fabricated structural steel is required to build the bridge with 800-tonnes of temporary steel used just to secure and construct the bridge.
Destination Brisbane Consortium Project Director Simon Crooks said the newly completed section of the bridge is emerging as an iconic landmark over the Brisbane River.
"This 77-metre long close to a 300-tonne single section newly completed section joins up to the first bridge section fitted last year to form the iconic arch shape of the pedestrian bridge," Mr Crooks said.
"The segment sits into the arch and down to the mid-river pier, completing a triangular shape that suspends the bridge deck.
"Currently 120 metres of bridge decking has been installed, with more to be fitted in the coming months including the mid-river lookout."
The cable stay and suspended bridge will have continuous shading throughout its 322-metre length, with a lookout positioned at mid-river pier.
Our timelapse cameras captured the event which can be viewed below.
Around 10,000 people a day are expected to cross the river via Neville Bonner Bridge that will measure 322 metres when it opens with the Queen's Wharf Brisbane integrated resort in the first half of 2023.
The $3.6 billion Queen's Wharf Brisbane development is being delivered by Destination Brisbane Consortium – a joint venture led by The Star Entertainment Group alongside its Hong Kong-based partners, Chow Tai Fook Enterprises and Far East Consortium.