Neville Bonner Bridge deck spans to appear in 2021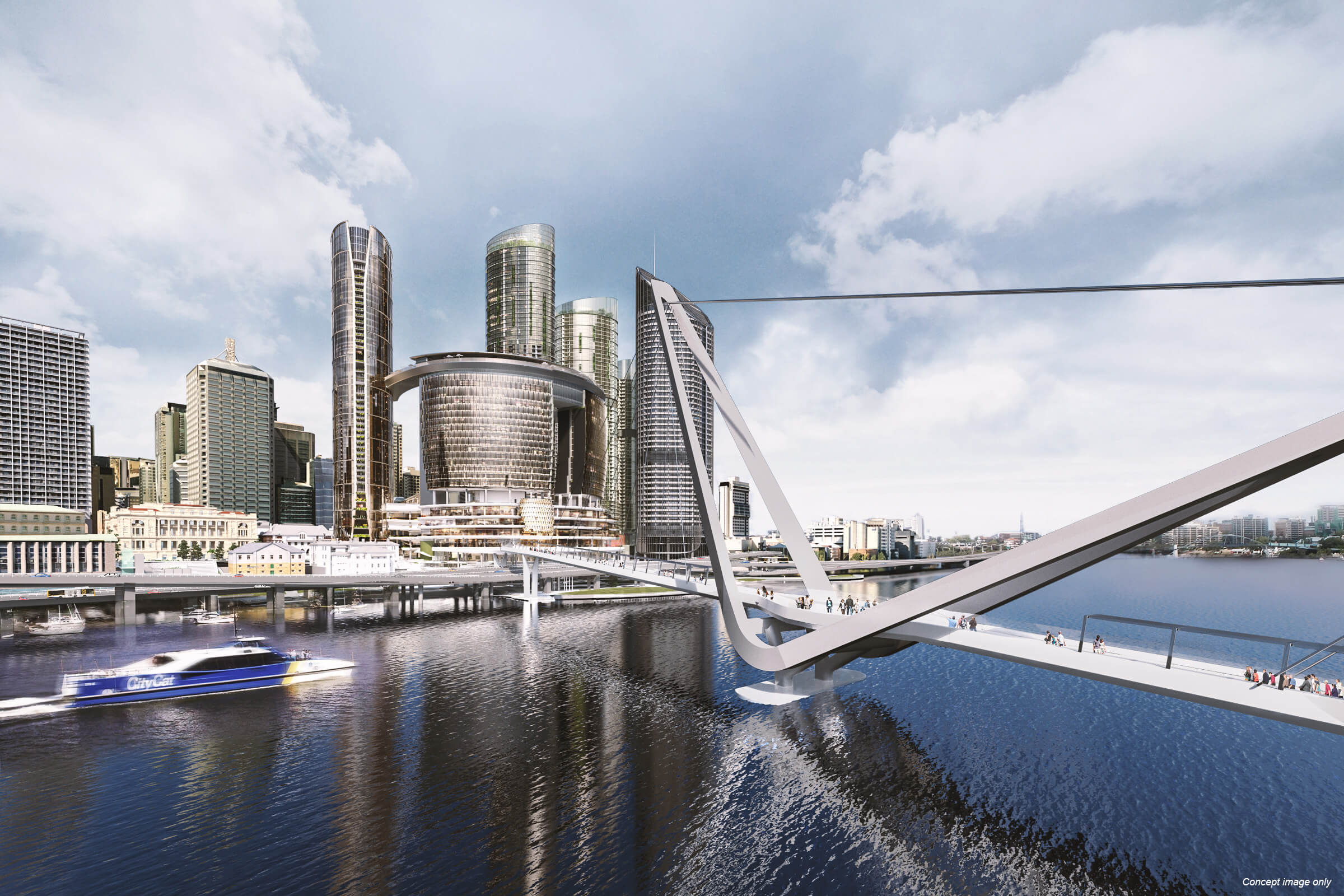 In March 2020, Neville Bonner Bridge contractor, Fitzgerald began with site establishment at South Bank and preparation works to commence construction of the first new city-based bridge in more than a decade.
Following on from this, piling commenced in October and was completed with next to no fuss thanks to some idyllic ground conditions and support from our South Bank near neighbors and stakeholders.
Destination Brisbane Consortium Project Director Simon Crooks said the team were pleased with how the bridge construction was progressing.
"To say this has been an unusual year is an understatement, but we are grateful that the construction industry was able to work throughout the COVID restrictions and allow our project to remain on schedule," he said.
"This year has been about establishing the foundations, and commencing the prefabrication works off site for the bridge deck sections.
"Early next year the work will become more obvious as the mid river pier pile cap is constructed and then bridge deck sections will appear."
With many projects underway at South Bank, fortunately, much of the work can be undertaken offsite allowing the bridge deck sections to be brought by barge down the river lifted into position.
The first bridge sections to be lifted in will be from the South Bank side and will happen from second quarter 2021.
Mr Crooks said, "Perhaps one of the most straight forward but exciting aspects of the bridge construction is the section to be lifted in over the Riverside Expressway".
"The deck span that connects from the integrated resort development River Terrace and over the Riverside Expressway is about 28 metres long and to undertake this lift, the section of Expressway from Margaret St to Elizabeth St will need to be temporarily closed.
"We are currently working with key stakeholders to understand the other city-wide events that are occurring in the first half of next year so that we can plan a suitable weekend for the temporary closure.
"As soon as we have a weekend that is convenient to all parties, we will commence a city-wide awareness campaign to ensure people know the weekend that is scheduled and the detours available."
The Neville Bonner Bridge will open with the Queen's Wharf Brisbane integrated resort in late-2022.
To learn more about the development please visit our website www.queenswharfbrisbane.com.au or pop into our Visitor Centre on the corner of Alice and George St – open Monday to Friday 8am to 3pm each day.