Managing noise on Queensland's biggest CBD construction project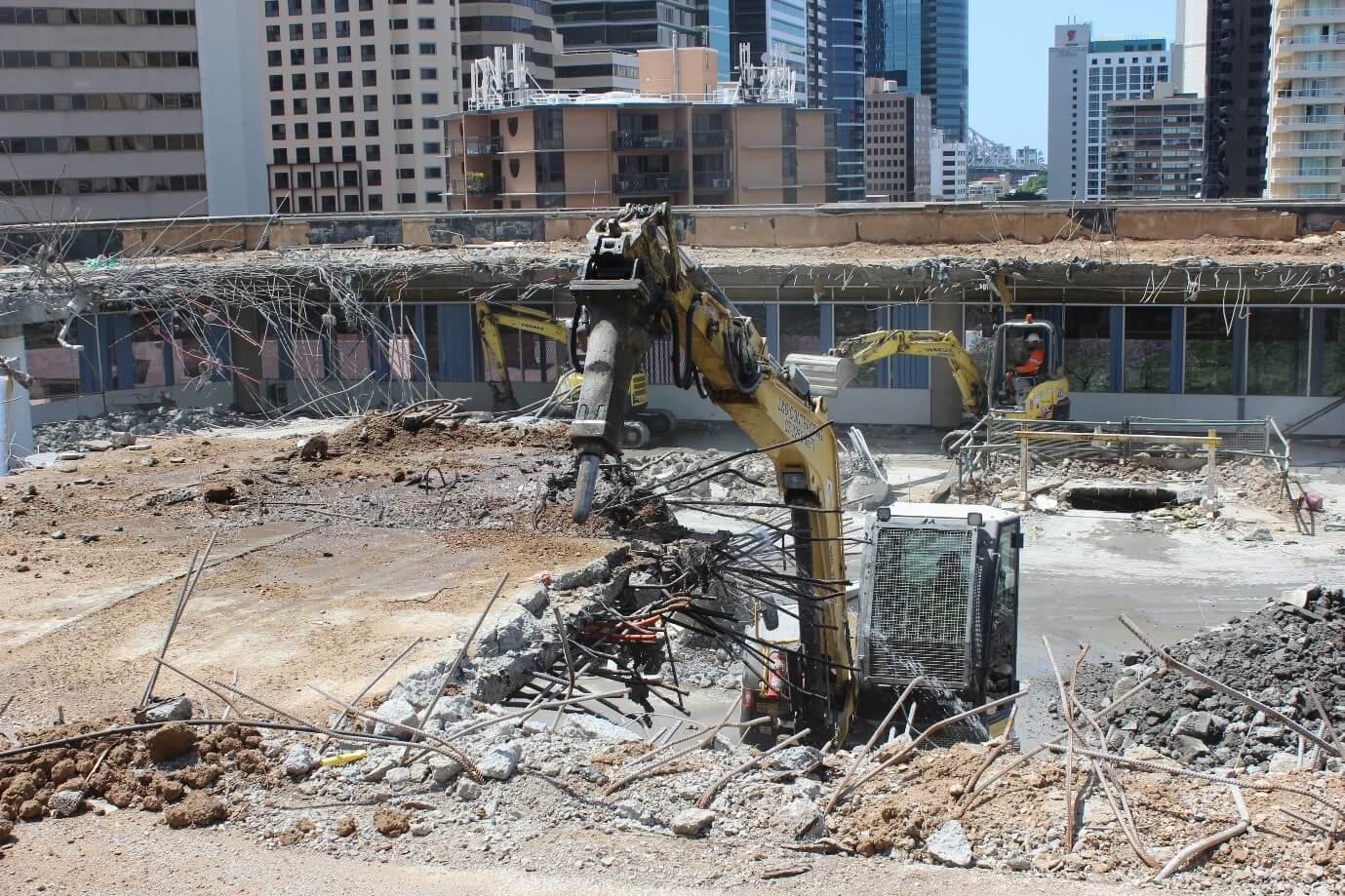 Demolition and Enabling works contractor Probuild, who is managing the Queen's Wharf Brisbane site during this current demolition phase, has implemented a range of mitigation measures to help manage noise impacts on Queensland's largest CBD development site.
Mr Sneeden said the acoustic consultant periodically performed site assessments and monitoring to confirm the noise levels generated during demolition were in line with predicted levels, and ultimately complied with the EPA Act.
If monitoring was to show an exceedance  (75 dB(A) or above), then the site activity would be investigated, work methods altered, and additional controls implemented.
Mr Sneeden said, not surprisingly, most of the noise on site was generated by earth-moving equipment like excavators and rock-breakers.
"Noise attenuation devices have been fitted as standard onto all our plant equipment," he said.
"On most occasions, noisy work is carried out between the hours of 6:30am to 6:30pm Monday to Friday, and 6:30am to 1pm on Saturday. However, in some cases, night-time work is unavoidable."
Mr Sneeden said one of the challenges from working in a built-up area like the CBD is balancing construction requirements with public requirements. Heavy peak hour traffic means considered scheduling of deliveries and truck movements is required.
"Of course the number one factor in any work we undertake is safety and we need to make sure we can do what we need to safely, and sometimes this means road closures," he said.
"Because of the built-up inner city environment these road closures can only be done at night. Unfortunately this means some inconvenience for inner-city residents and members of the public.
Mr Sneeden said Probuild was mindful of keeping near neighbours and community members informed so that people knew what work would be occurring outside normal hours.
"We realised living and working near a construction site has an impact and we do what we can to minimise this," he said.
Anyone interested in staying informed about construction activities, especially those occurring outside normal hours or outside the hoarding area, is encouraged to sign up for our news and construction updates or to visit our website and look under construction.
To sign up please visit www.queenswharfbrisbane.com.au and click on the top right "Stay informed" button.