Looking back over 12 months – A word from Destination Brisbane Consortium Project Director, Simon Crooks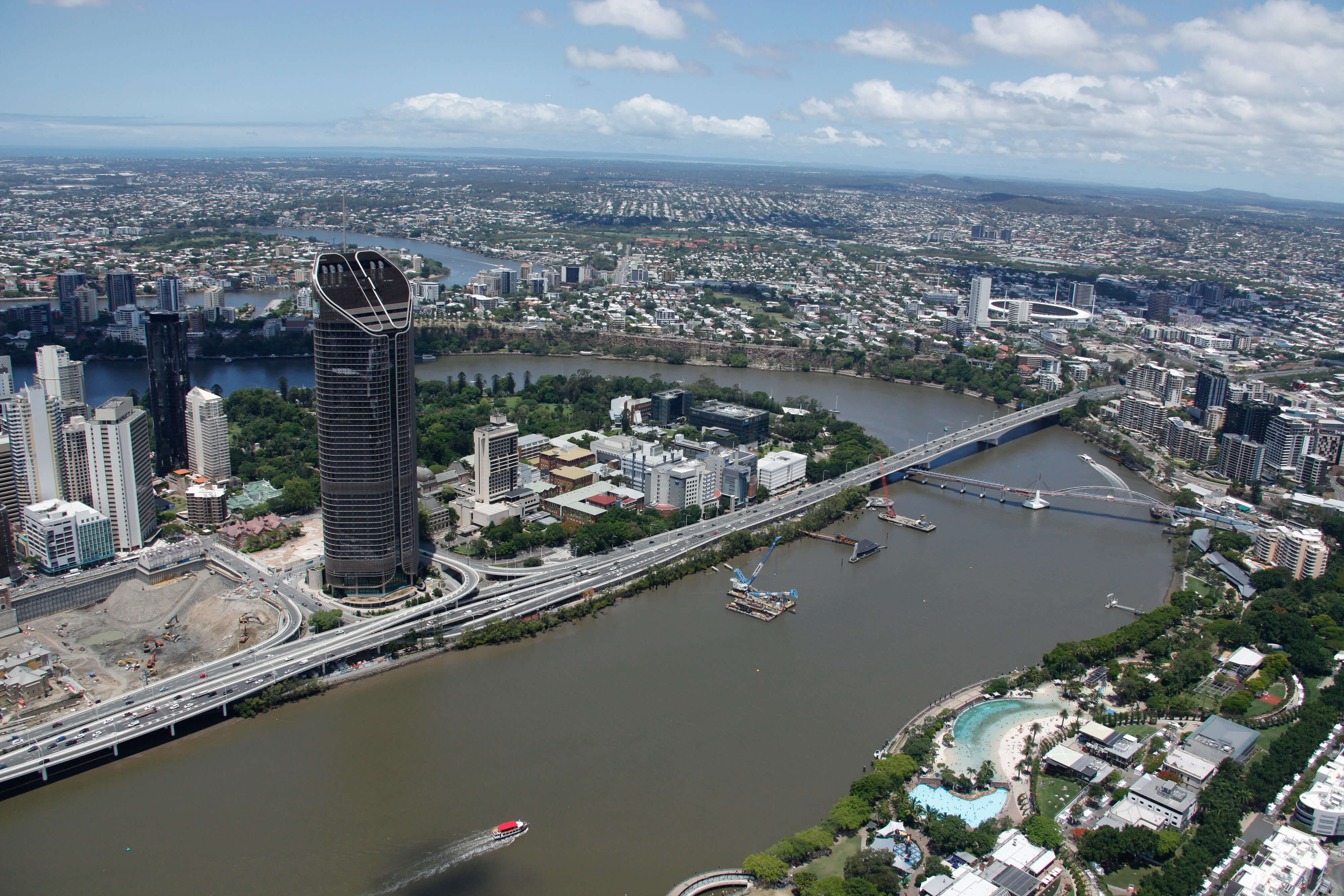 The festive time is again upon us and as we reflect on the past 12 months, you can see the crescendo – the gradual increase of intensity as this $3.6 billion integrated resort development is taking form.
2018 has been a very important year for the start of many big things that will eventuate for our Queen's Wharf development.
This time last year we got our Plan of Development approval from Economic Development Queensland, allowing us to progress the detailed design and meet compliance requirements for new work packages.
That enabled Destination Brisbane Consortium to award and facilitate work on two new packages this year – excavation and shoring, and work on public realm at Foreshore South.
Our development is the biggest excavation project for an inner-city development in all of Queensland. It requires more than 176 piles, 2,300 rock anchors, a 172-metre-long water barrier wall and more than 450,000 m3 of material to be moved off site.
In November this year we celebrated another project milestone as contractor Probuild reached the halfway mark for excavation.
The first half of material to come out was mostly soft and therefore came out without too much hard work, but as they move down, the ground conditions change and we start to see a lot more Brisbane Tuff, which is very hard rock.
That is why Probuild began safely cracking the rock this month. So far they have performed four controlled blasts, each one taking less than 60 seconds. The blasts help break up the rock material and reduce the need for constant jack-hammering.
Destination Brisbane Consortium is also excited to have awarded the contract this year for Multiplex to start work on Foreshore South, the first section of public space to be opened as part of our development.
Foreshore South is the 500-metre section of riverfront, which includes an upgrade to the existing Bicentennial Bikeway to widen and provide separate cycle and pedestrian paths plus the addition of a Mangrove Walk out above the river, along with one of the new inner- city active recreational park – Waterline Park.
Queen's Wharf Brisbane is a privately-funded development that will provide many community benefits. When complete there will be more than 12 football fields of public space which includes four inner city parks.
As we look to 2019 we expect activity to move even faster – by the second half of next year excavation will have finished, footings will have been poured, the Foreshore South works will have finished and the new bikeway, Mangrove Walk and park will be open while work for the pedestrian bridge (The Neville Bonner Bridge) will be gearing-up.
Queen's Wharf Brisbane is expected to open in late-2022. That means by this time next year we will be past the halfway point before the doors will open to the main integrated resort development.  Exciting times coming, so stayed tuned!
Like our contractors, Destination Brisbane Consortium will be closing for two weeks over the festive period. We wish everyone a safe and happy Christmas and look forward to another great year in 2019.