Light at the end of the tunnel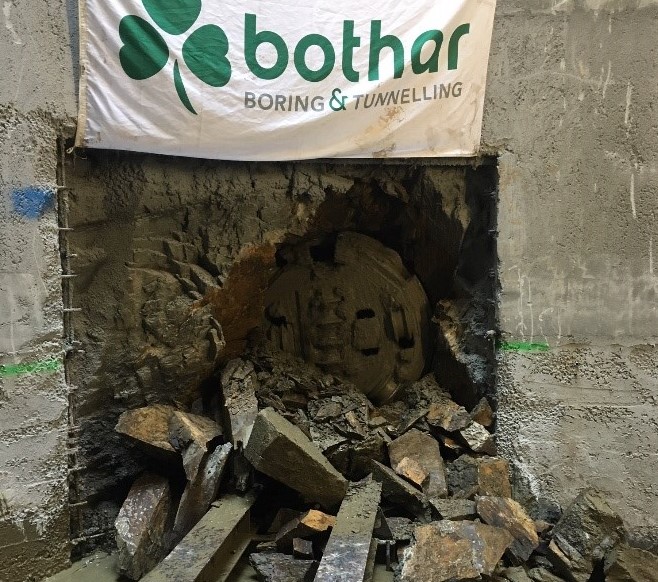 After months of tunnelling 24-7, the tunnel boring machine (TBM) used to install a new sewer has broken through to the exit shaft on North Quay.
The new 1.4m diameter trunk sewer has tunnelled more than 600m from Queens Wharf Road to the Turbot Street intersection of North Quay.
The TBM finished 18m below ground at the exit shaft on North Quay on Saturday 14 September 2019.
Project Manager Mark Jones said the TBM arrived within 5mm of the target location and was a testament to the accuracy of the laser guided navigation system.
Preparation work for the tie-in to the live sewer is now underway and these works will continue periodically over the next couple of months in coordination with Queensland Urban Utilities.
When complete, expected by November 2019, the construction plant and equipment on North Quay will be removed, the roadway reopened to the public and the motorcycle parking reinstated on the footpath.
KEY FACTS
1400 mm diameter sewer pipe
610 m in length
Maximum tunnelling depth of 20 m
852 m maximum curvature of tunnel
Approximately 1,000 m3 of tunnelled material