Historic story: A bridge to our past adjoins Queen's Wharf Brisbane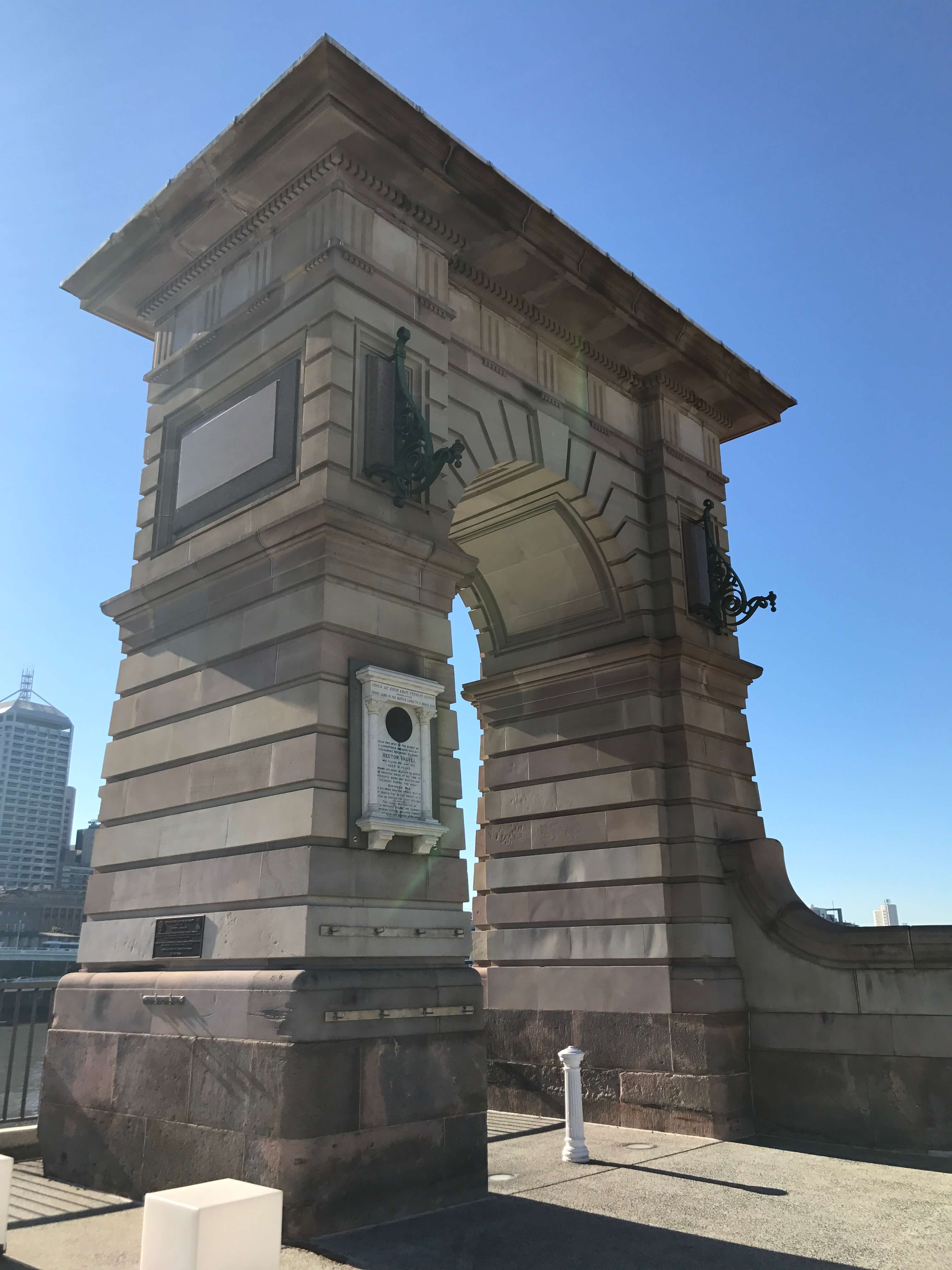 The Queen's Wharf Brisbane precinct is steeped in history from the days of first European settlement and includes many noteworthy tales of the days of yesteryear.
For instance, the Victoria Bridge as it stands today is the fourth bridge to have been constructed with previous ones either destroyed by woodworm or swept away in floods.
Today the Victoria Bridge is used by buses, motor vehicles, pedestrians and cyclists but buses only came on board in 1969, after the trams stopped running.
If you stop and look, you will notice a heritage-listed stone abutment off the southern end of the Victoria Bridge that forms part of the previous bridge and acts as a viewing platform and memorial to 120 years of Brisbane's history – it even includes some of the tracks for the trams that once crisscrossed the bridge.
The abutment features a monument for the much-loved South Brisbane news boy, Hectar Vasyli, of Greek parentage who sold papers to commuters crossing the bridge on foot or in trams.
Hector had saved up his pocket money to buy chocolates and was throwing these to welcome returning WWI soldiers when he was accidentally clipped by a service vehicle and later passed away in 1918.
A monument for the 'March of the Dungarees,' which featured more than 120 volunteers from Warwick crossing the Victoria Bridge in 1915 on their way to enlist in World War I is also featured at the abutment.
Aside from being rich in history, the abutment is a great place to view the progress of our Queen's Wharf Brisbane development.
When Queen's Wharf Brisbane opens, a new chapter in Brisbane's history will begin with the construction on another bridge – the Neville Bonner pedestrian-only bridge. This bridge will provide connectivity from the newly established Queen's Wharf Brisbane development in the CBD with the ever-popular South Bank Parklands and arts precinct.
Disclaimer: Thank you to Royal Historic Society of Queensland (RHSQ) for their assistance with the development of this story. RHSQ continues to operate from the Commissariat Store Museum at 115 William Street. Visit http://www.queenslandhistory.org/ or http://www.commissariatstore.org.au/ for more information.