Excavation and shoring work progress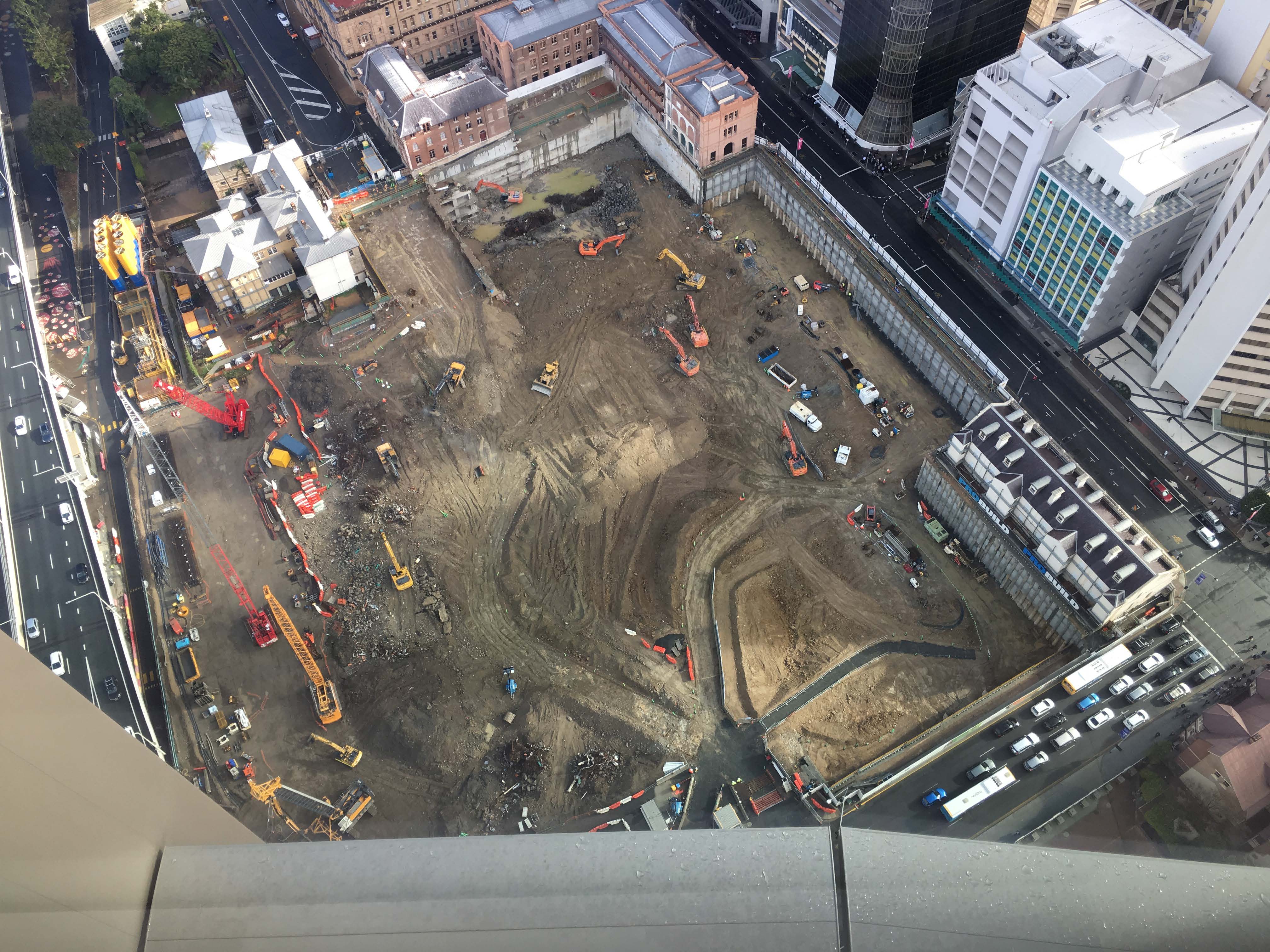 A 172-metre waterproof diaphragm wall along the river face of the Queen's Wharf Brisbane integrated resort development basement was completed in September.
The watertight retaining wall is designed to prevent groundwater seepage as excavation continues. It will eventually become the structural support of the five-storey underground basement carpark.
Over the next couple of weeks the distinctive blue and yellow bentonite plant silos alongside Queens Wharf Road will be decommissioned and removed by two large cranes.
Probuild Project Manager, Mark Jones, said the excavation and shoring works have to date seen approximately 140,000 m3 of material removed from site, and more than 600 of the total 2300 rock anchors installed into the basement walls.
"We are making good inroads, and the view from the Expressway shows we have dug some 16 metres below the level of George Street," he said.
When completed, the excavation will have removed approximately 450,000 m3 of material – making it the largest city basement excavation in Queensland.
To see the site changes for yourself, watch our monthly timelapse videos on the www.facebook.com/queenswharfbrisbane/ or at our gallery on the website www.queenswharfbrisbane.com.au.