Construction has started on more public space for Queen's Wharf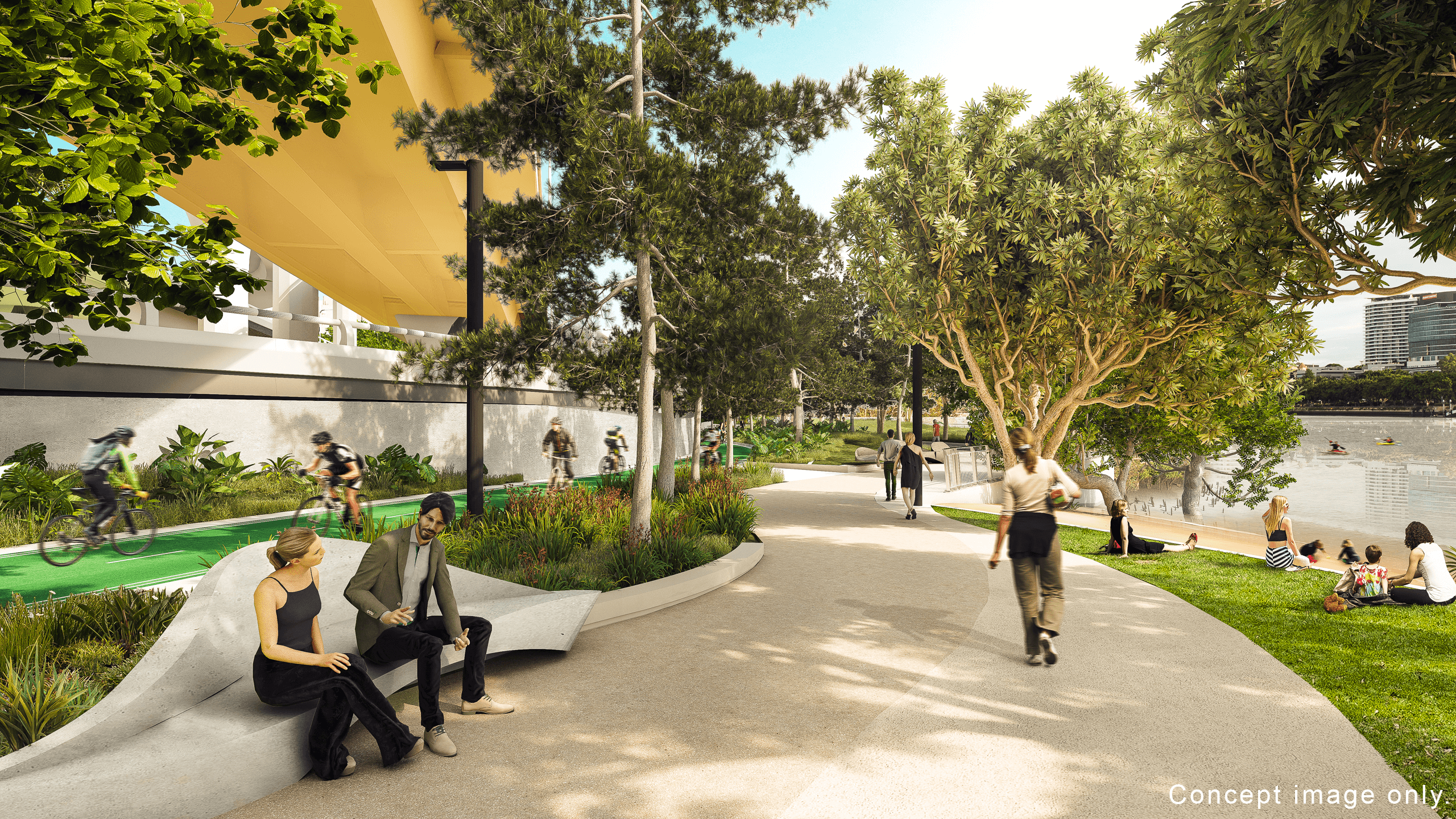 Probuild is bringing the reality of more public space to life through the start of works in the Brisbane River.
When Queen's Wharf Brisbane is complete the equivalent of 12 football fields of architecturally designed and landscaped public space will be available in the Brisbane CBD.
In late May Probuild began work on The Landing – the public space and grassed area that will sit out in the river alongside the Bicentennial Bikeway, down from the Finger Wharves and North Quay CityCat Terminal.
The Landing will be a suspended slab on a piered structured that runs approximately 240 metres along the river's edge and then out up to 40 metres at the widest point.
To make way for the new suspended structures, some sections of mangroves needed to be removed to ground level to allow barge access and future pile installation. The mangrove removal work occurred under the watchful eyes of the project ecologist and a fauna spotter.
Prior to the work commencing, a comprehensive Mangrove Rehabilitation Plan was developed for approval. As part of the Rehabilitation Plan seeds and propagule material were collected for propagation at a nursery before they are re-planted on project completion.
Further along the river's edge where the Mangrove Walk is under construction, additional mangroves have been planted to help replenish the area and create a lush mangrove rich environment.
Archaeological investigations are also underway in the area of river where future piling activities will occur.
Piling is not expected to commence until July and will be managed from a large 75m x 25m barge fitted with a driven hydraulic impact hammer, operated from a 100-tonne crane.
When The Landing is complete, and opened in late 2022 with the integrated resort development, it will provide a significant amount of public space in front of the core of the development out into the river, beyond the Riverside Expressway, providing parklands and event spaces for community events, festivals and general enjoyment.