Brisbane is changing with colourful billboard to promote city growth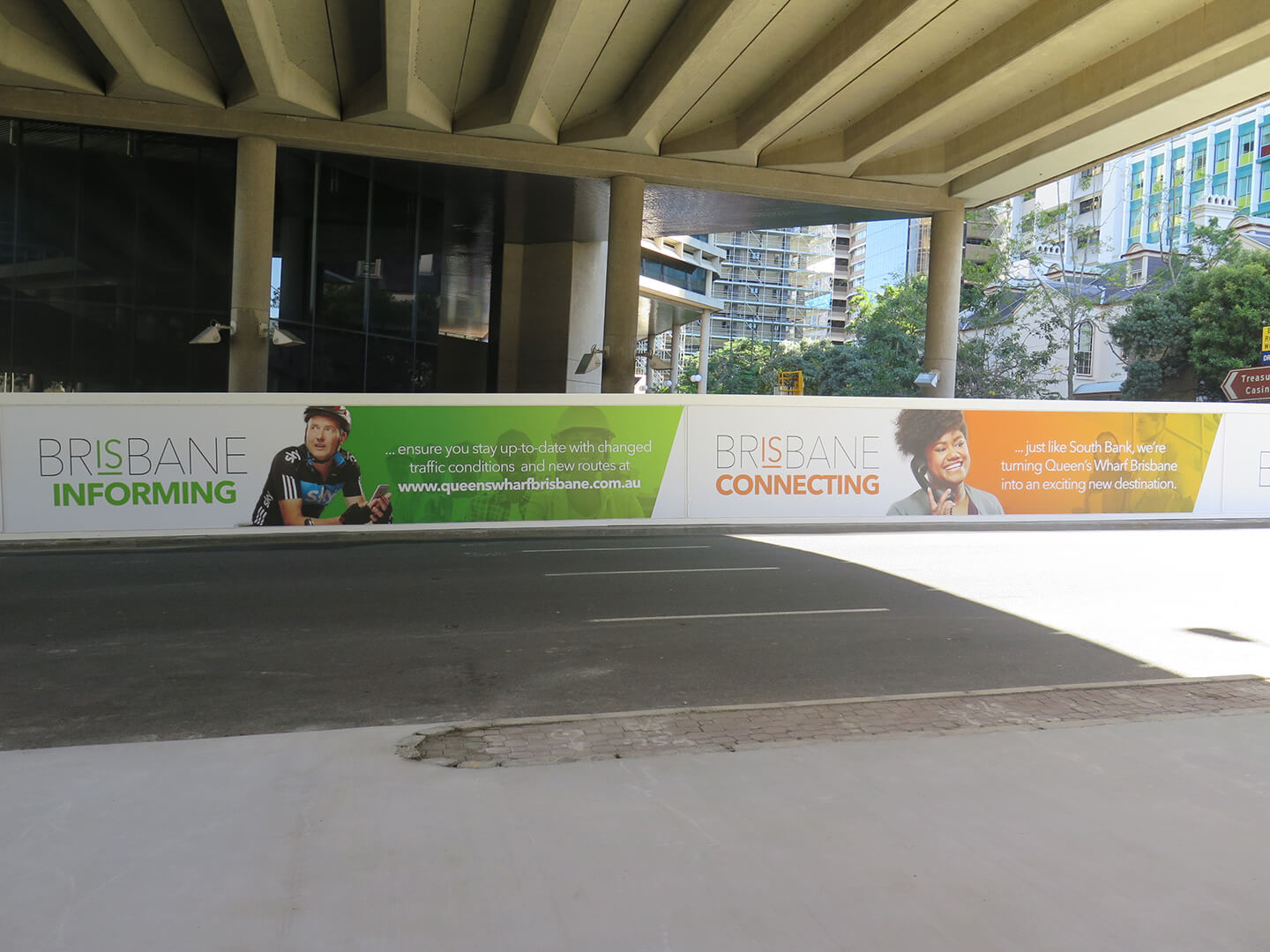 Brisbane's biggest billboard – stretching in full colour for almost one kilometre around the entire Queen's Wharf Brisbane construction site – is starting to take shape.
On Monday 10 April, the first section of the fixed 2.4 metre high timber panel hoarding, complete with graphic design, was unveiled for the public to see.
The timber hoarding replaces the temporary wire mesh fencing that had initially been used around the Queen's Wharf Brisbane construction site.
Destination Brisbane Consortium Project Manager Katrina Face said the purpose of the hoarding was not only as an important safety and security barrier to protect workers and the community during construction, but it also offered the opportunity to engage locals and visitors with the future world-class development.
"Safety is our top priority, however, we also understand the importance of keeping people informed and engaged about this development," Mrs Face said.
Lead partner in the Destination Brisbane Consortium, The Star Entertainment Group, was also there on the day to celebrate the hoarding reveal.
The Star Entertainment Group Managing Director QLD Geoff Hogg said the hoarding creative was especially designed with a key message in mind – that Brisbane is changing and growing.
"There are some exciting tourism infrastructure developments currently underway in our city such as Brisbane Airport's second runway, Howard Smith Wharves, and a proposal for a new mega cruise ship terminal at the Port of Brisbane," Mr Hogg said.
"Queen's Wharf Brisbane is part of that transformation and will put Brisbane's name up in lights and be recognised internationally as a top destination to visit.
"We want to bring locals and visitors on the journey, so they can picture an exciting new future – one that is open for everyone and is entertaining, restoring valuable heritage and developing exciting new offerings."
The people featured on the hoarding are Brisbane locals and include employees from Destination Brisbane Consortium, The Star Entertainment Group and their family members.
The remainder of the hoarding and visual imagery will be completed over the coming weeks.