A brief history of The Mansions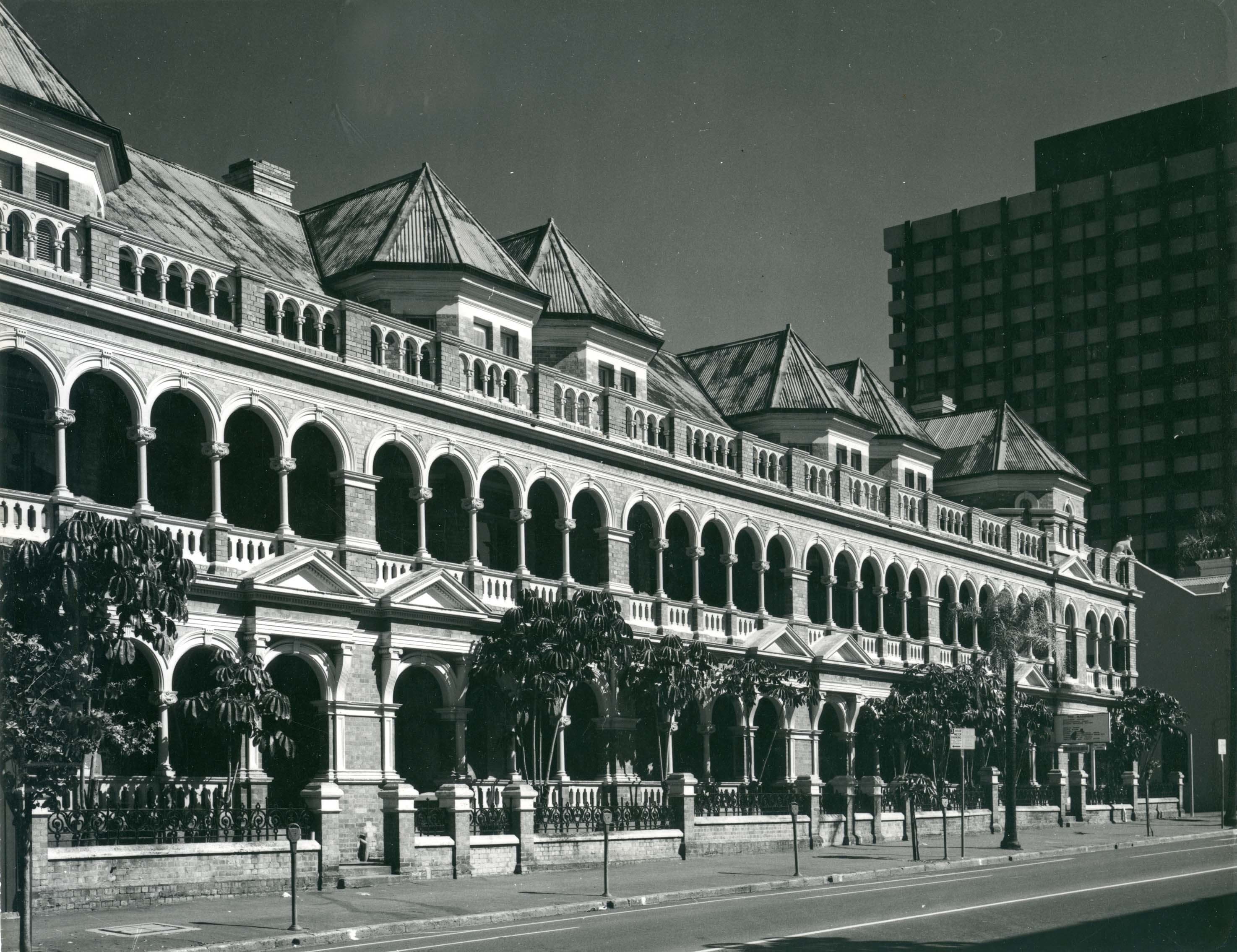 First female surgeon opened her doors in the historic Queen's Wharf Brisbane precinct, but that's not the only story here …
The site of our game-changing Queen's Wharf Brisbane integrated resort has hosted some pioneering Queenslanders in its time including Australia's first female surgeon who worked in the heritage-listed red-brick masonry building on the corner of Margaret and George Streets.
Known as 'The Mansions', 40 George Street was constructed in 1889, and is one of several heritage buildings in the precinct that will be beautifully restored and repurposed and opened up to the public, offering a range of premium dining and bar experiences for locals and visitors to enjoy.
Dr Lilian Cooper, who was Queensland's first registered female doctor, opened her rooms in The Mansions in 1891 and lived there for several years.
The Mansions building itself was designed by Architect George Henry Male Addison as six attached elite masonry houses, which were built as an investment for three then Queensland politicians during a time of extensive population growth and land development in Brisbane.
These politicians were Premier Boyd Dunlop Morehead, Treasurer William Pattison, and Member for Clermont John Stevenson.
The Mansions were described at the time as being built 'after the Queen Anne-style of red brick with stone-facing' and instead were constructed to suit the climate, with the mantelpieces specially imported. A specific design feature of the building is the cat and ball on each parapet corner – said to guard the premises.
Elite tenants began to occupy The Mansions from 1889 but the economic downturn, which led to the 1893 depression, prevented full occupancy.
Between 1896 and 1954, The Mansions were mainly used as boarding houses with the Queensland Government eventually purchasing the property for use as government offices.
A range of government departments occupied The Mansions until the 1970s – when they were scheduled for demolition – but thankfully they were saved from this fate in 1982. The servants' wings and stables were demolished in 1979, but the rest of the building was refurbished externally and modernised internally to allow for future use.
Then in April 1986, Premier Joh Bjelke Petersen opened the Government Precinct Development, which incorporated The Mansions, the renovated Harris Terrace, and the State Works Centre.
After the 1986 redevelopment, The Mansions housed professional offices, exclusive retail stores, and a restaurant.
When Queen's Wharf Brisbane expects to open in 2022, the revitalised building will open to the public, offering character-filled spaces for intimate and upmarket dining and bar offerings that draw on the building's impressive heritage components and facades.
The adjacent Mansions Lane and future Mansions Plaza – to be built as part of the development – will offer premium food and beverage experiences.
Mansions Lane will provide active and bustling spaces – day and night – adding a sense of vibrancy and uniqueness to the retail urban fabric.
Mansions Plaza will become a meeting spot that will provide an exciting mix of fresh, fast-casual dining options for nearby residents and workers.