Behind the scenes of a world-class precinct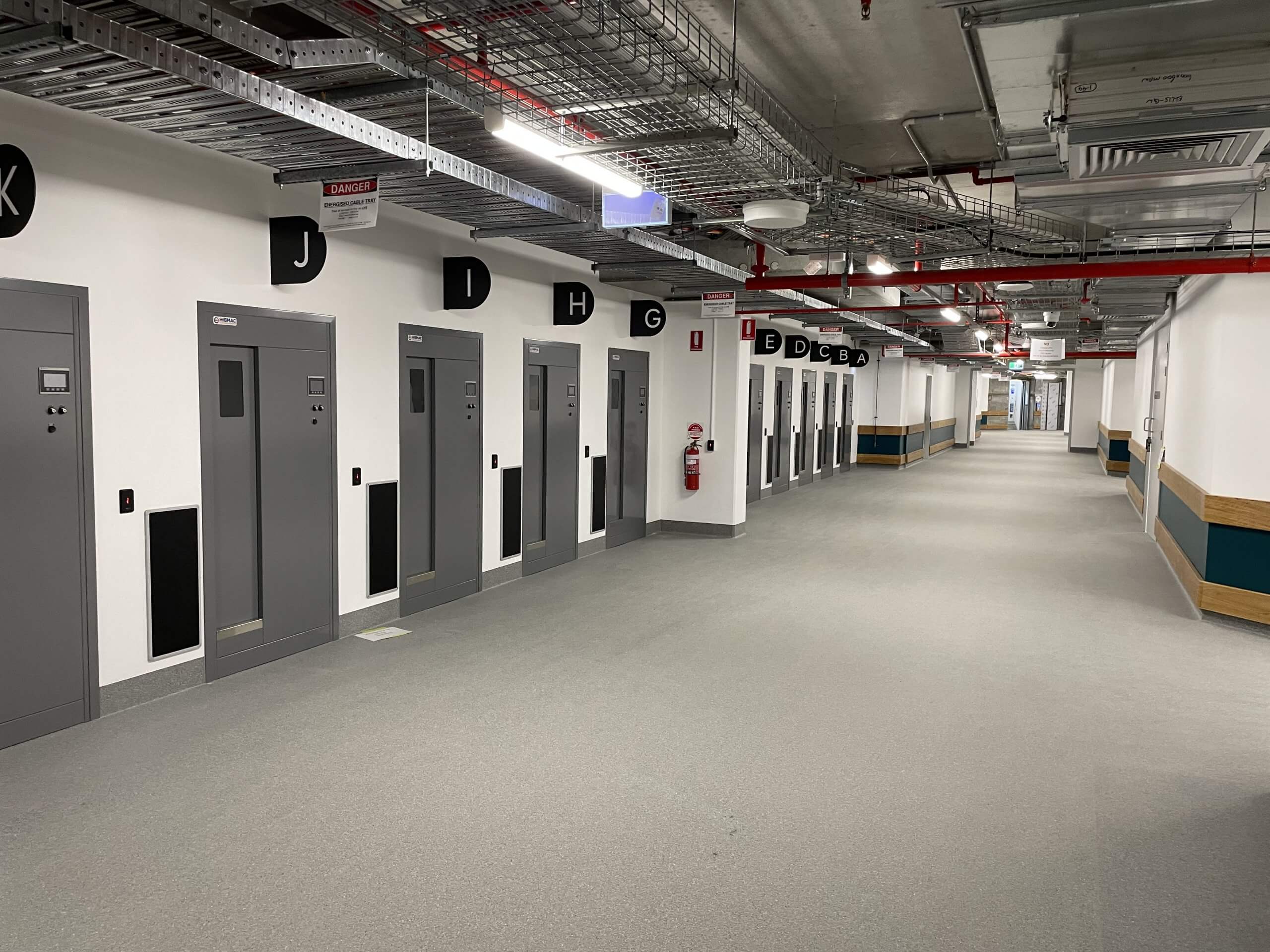 Behind the scenes of a world-class precinct  
Underneath the grand façade of Queen's Wharf lies equally impressive back-of-house facilities set to service the entire resort around the clock.
Sitting directly under the four towers, dedicated staff facilitates have received their final coat of paint as the development progresses closer to finishing.
Along with the title of Queensland's largest operational basement, it will house approximately 2,000 carparks – keeping the development running in what could be called an underground city within a city.
The Star Entertainment Group Chief Operating Officer Brisbane Kelvin Dodt says excitement is building for the entire team that will transition from Treasury Brisbane to their new home.
"Everyone can see the progress of this iconic development as it rises riverside, but what isn't visible are the state-of-the-art facilities being built underneath.
"There are administration offices, a team member dining hub, which is the largest restaurant in the entire precinct, a purpose-built uniform system, locker rooms, security, various trade workshops, loading docks, IT and more."
Multiplex Senior Project Manager Rick Woodford said the back-of-house facilities, located on level one span 20,000m2 or the equivalent of over two city blocks and are almost complete.
"Staff will have access into the resort back-of-house facilities via dedicated lifts and escalators at various locations through the building, with easy access to all the entry and exit points to the resort," Mr Woodford said.
"Among the 29 escalators and 60 lifts located at Queen's Wharf, a large portion will be for staff only, located in the loading dock lifts and back-of-house areas.
"As a builder, it's exciting to be part of constructing these unique facilities not seen in most buildings – there is an abundance of storage rooms, exclusive staff areas and specialist waste systems that are all one of a kind."
The carparks have final line marking completed and the energy plants that will service the resort have also been installed.
Queen's Wharf is looking to fill about a thousand hospitality, retail, gaming, security, IT, managerial and other roles ahead of its staged opening later this year.
The $3.6 billion Queen's Wharf Brisbane development is being delivered by Destination Brisbane Consortium – a joint venture led by The Star Entertainment Group alongside its Hong Kong-based partners, Chow Tai Fook Enterprises and Far East Consortium.