A Hub of Queen's Wharf Information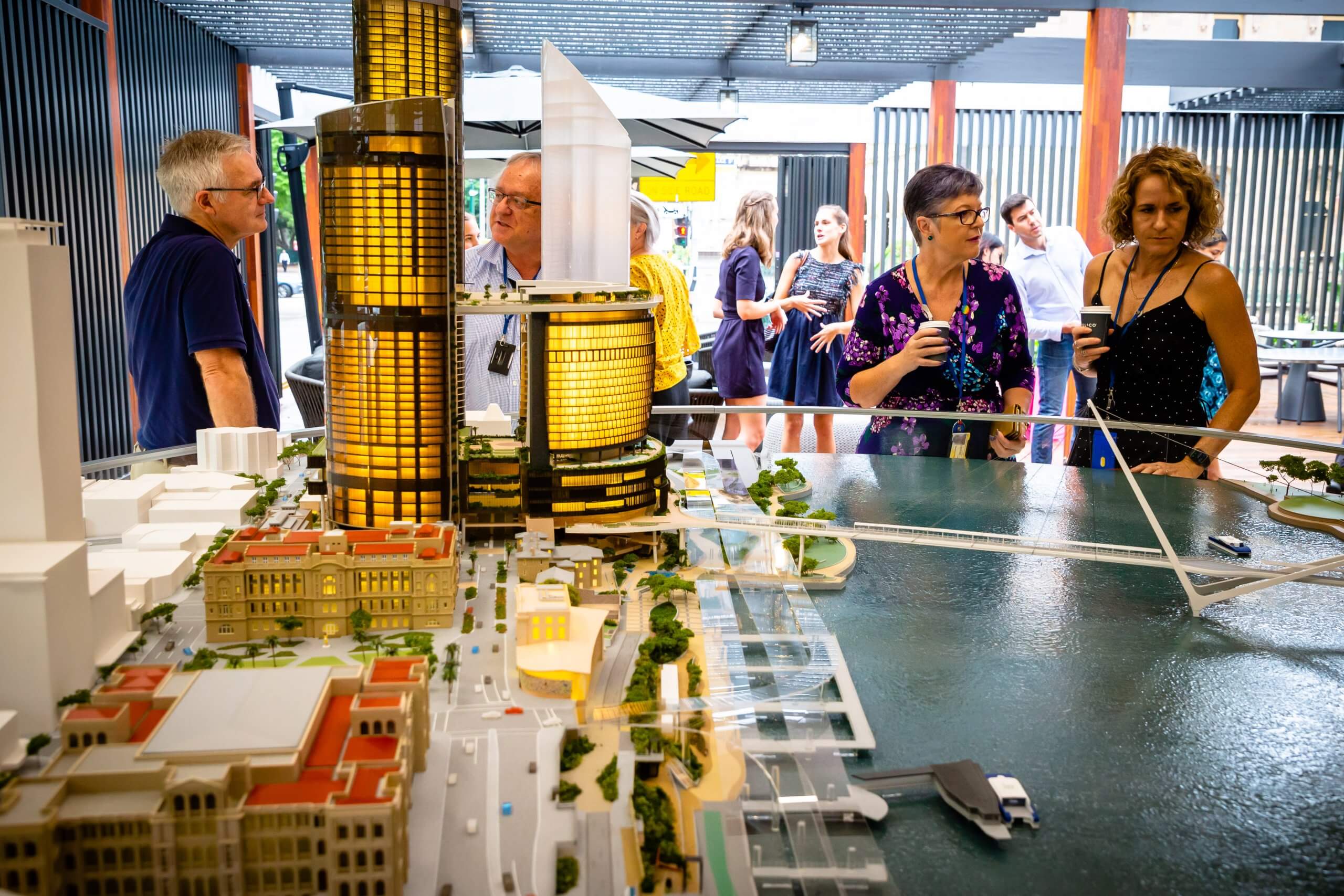 After 18 months of operating, the Queen's Wharf Brisbane Visitor Centre is a hive of information relating to the largest redevelopment site in Queensland's history.
The state-of-the-art visitor centre is free and open to the public and gives visitors a taste of what this world-class integrated resort development will offer when the first stage opens in the first half of 2023.
The centre provides people the opportunity to come and experience Queen's Wharf Brisbane using virtual reality, short films, historical artefacts from the construction site and a 3-metre in diameter large-scale model of the future precinct including the hotel towers, residences tower, highly anticipated Sky Deck, new public space and much more.
Visitor Centre coordinator Abby Ward says that the centre is abuzz with information relating to Brisbane and the development itself.
"If you want to learn more about how this exciting development will invigorate this area of Brisbane, come and see the model, experience the 100m-high Skydeck using the Virtual Reality googles, and learn some history on the origins of Brisbane."
The centre is open Monday to Friday from 9am to 4pm, excluding public holidays to welcome anyone who would like to learn more about the city's exciting development.
We also offer presentations for groups of 10 or more, however we highly encourage you to prearrange a time so that someone can be dedicated in assisting your group.
Please email qwbenquiries@destinationbrisbane.com.au for all group bookings relating to the Queen's Wharf Visitor Centre.
The Queen's Wharf Brisbane Visitor Centre is located at 40 George Street, near the intersection of Alice Street, Brisbane City.
For more information on Queen's Wharf Brisbane, please visit our website www.queenswharfbrisbane.com.au.