A grand ballroom in the making

Behind the George Street fencing and above the future luxury retail boxes, a cantilevered structure is being constructed that will host some of the city's most stunning events in years to come.
The future ballroom at Queen's Wharf Brisbane will be one of the largest ballrooms in the city and cater for up to 2,000 people at one time.
Guests will be able to access the expansive ballroom directly from the impressive George Street atrium.
The space will have a distinctive Queensland aesthetic with brass finishes and elegant royal green carpet balanced with timber features and sub-tropical plants.
Planning for future red-carpet events has already commenced with the installation of national broadcasting capabilities.
Providing versatility to event organisers, the ballroom can also be spilt into five smaller event spaces and will be complimented by a large pre-event space that includes a 20-metre-long bar leading out to a terrace overlooking George Street and towards the Story Bridge.
Multiplex Project Manager Rick Woodford said the ballroom was one of the more complicated structures within the podium building.
"To give some context to how large this space will be, the trusses from the ballroom ceiling span almost 34 metres from column to column," he said.
"The floor trusses which will be installed in the coming weeks weigh up to 20 tonnes and are 17 metres in length.
"Impressively these structural steel trusses will be supported by five concrete filled columns that can now been seen from George Street."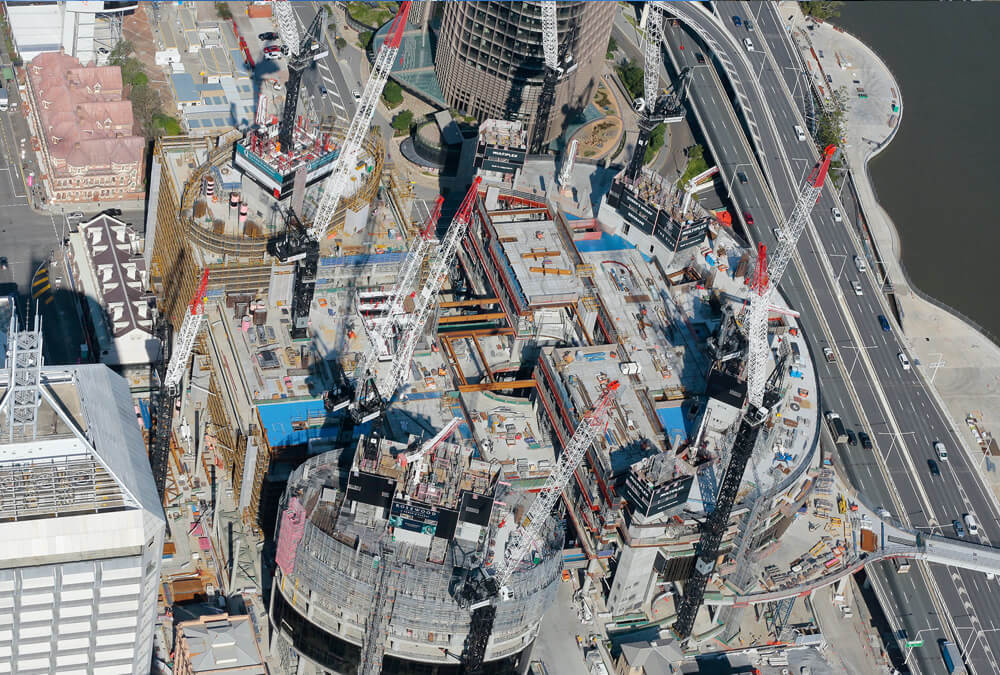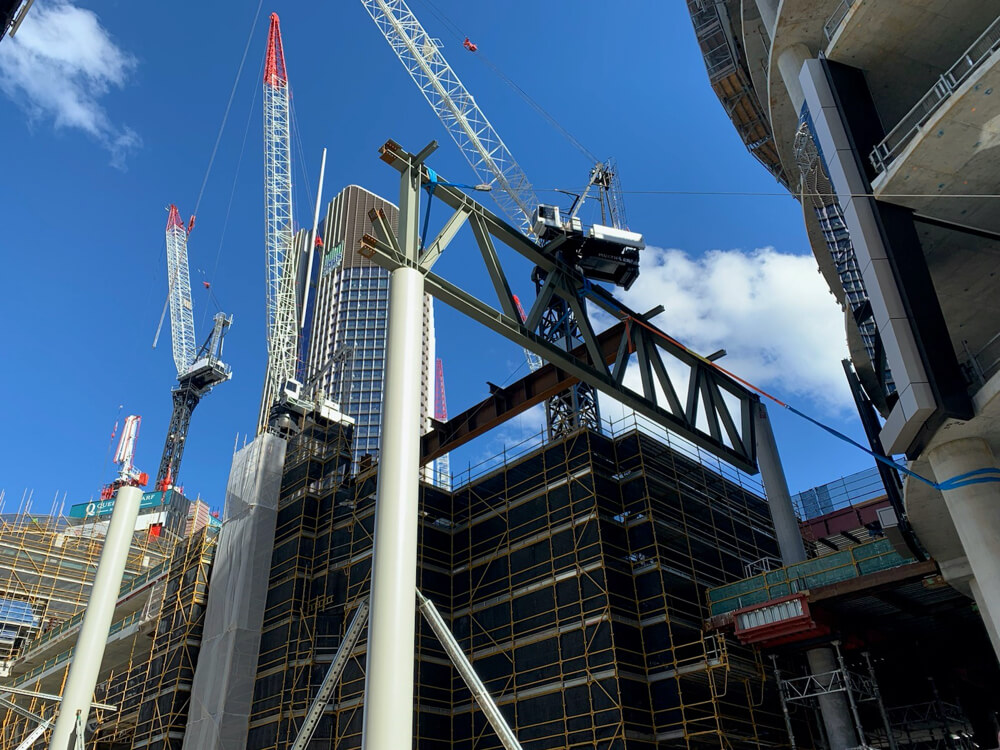 Event organisers wanting to book the ballroom at Queen's Wharf from 2023 are encouraged to make enquiries via QWBenquiries@destinationbrisbane.com.au.
To learn more about Queen's Wharf Brisbane, visit our Facebook page www.facebook.com/queenswharfbrisbane/.
For construction related enquiries, contact Multiplex either via phone 1800 931 760 or email queenswharfbrisbane@multiplex.global