A future green place to land nears structural completion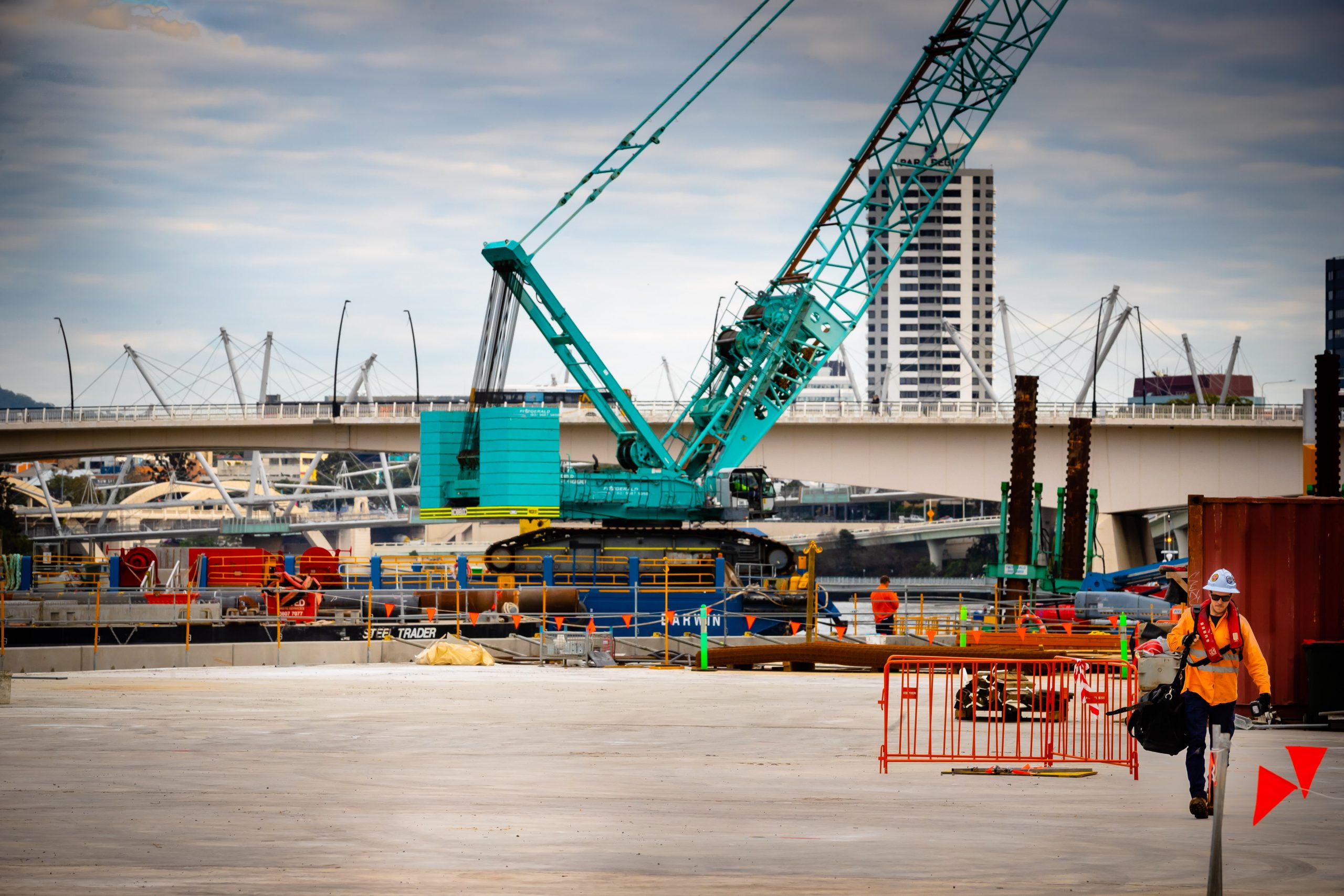 After a year in the making, the 6500m2 suspended structure above the Brisbane River – known as 'The Landing' – will reach structural completion in August , eventually opening as a stunning green oasis in late 2022 as part of the game-changing Queen's Wharf Brisbane.
In the future, The Landing will surprise and delight with its broad and interactive offerings and prime position along the Brisbane River's edge.
One of its many benefits will be its ability to stage music concerts, pop up events and light shows along the Brisbane River.
Providing the perfect spot to watch a pop-up show or stop and take in the views, a multi-level, concrete terraced seating area known as The Mangrove Terrace will provide direct access to the river and link the east and west promenades of The Landing.
Meanwhile, its stunning landscaping with a mixture of grass, trees, plants and landscaped seating will be a major drawcard for locals and visitors wanting to soak up Brisbane's outdoor and subtropical weather all-year round.
Certain to be a big hit with families, other hero offerings include a Mullet Run water feature for young children that will squirt water into the air to imitate Mullet jumping in the Brisbane River.
Meanwhile, those a little older and more adventurous will be able to enjoy the park equipment that will be positioned over an artistic design of soft fall ground covering.
To stay informed about work at Queen's Wharf Brisbane visit our website www.queenswharfbrisbane.com.au and sign-up for our construction notices, alternatively visit our Facebook page and follow us for regular updates.