4D-Modelling driving innovations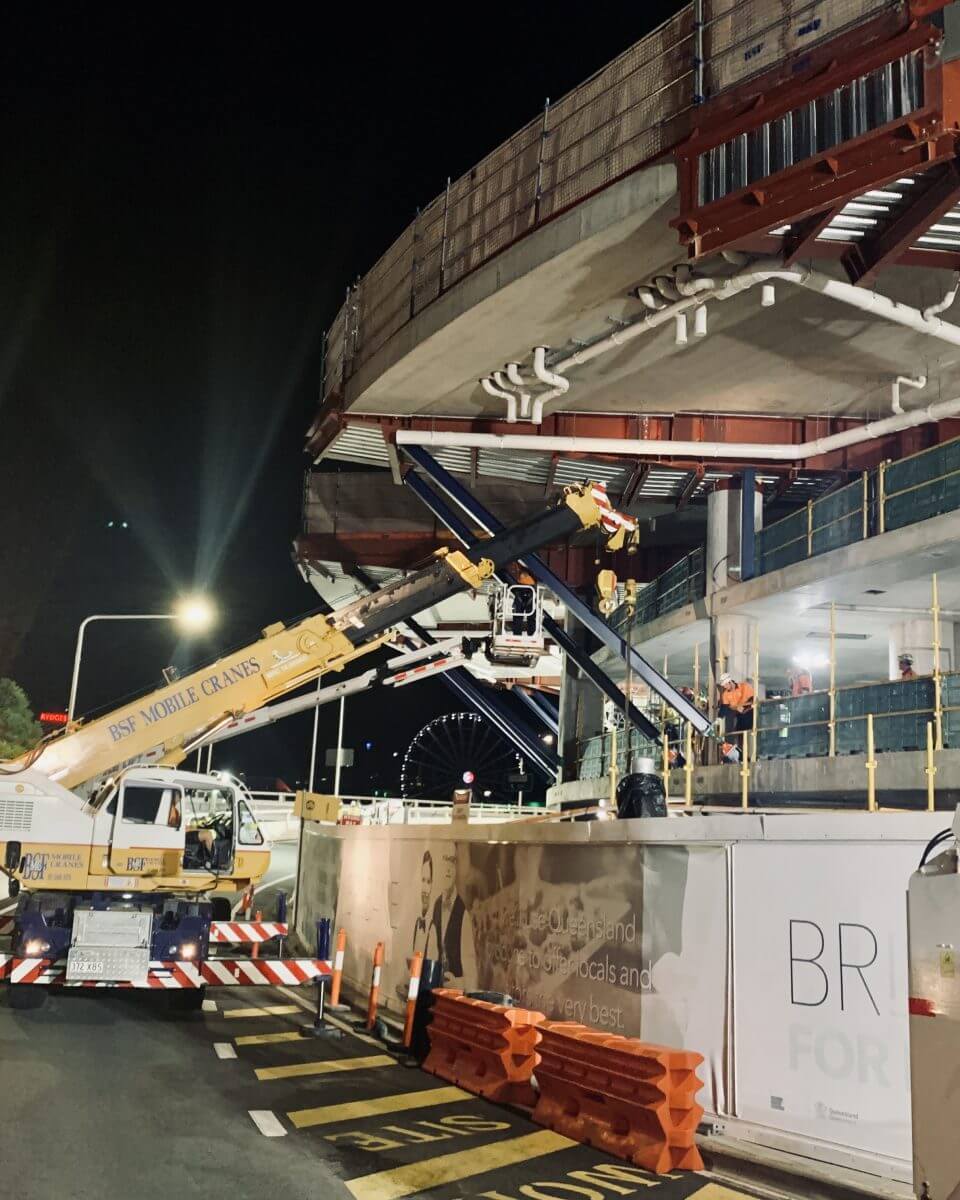 The latest 4D-Modelling technology is being used on Queen's Wharf to plan complex builds never seen before in Queensland.
Cantilever construction over one of South East Queensland's busiest arterial routes is taking place, in a display of engineering ingenuity supported by the latest technology.
What goes on behind the scenes at Brisbane's largest construction site is a sophisticated Building Information Modelling (BIM) system which simulates works digitally before building starts.
Multiplex Project Director Dayne May said BIM had played a key role in the planning and coordination of many components of the project.
"From the more complex builds, to planning and coordinating trades – this technology has played a huge part in not only programming, but also determining the best way to safely install complex components,"
"Due to the range of prefabricated elements from plumbing and drainage systems to structural steel and precast concrete – BIM has enabled the project team to model the safest and fastest way to sequence works,"
"This type of technology is a benefit to the project due to the scale at which we are building. Queen's Wharf covers an area of 12 hectares, with multiple construction faces across four towers," Mr May said.
"In addition to the 4D-modelling, prefabricated elements have also played an important role in the podium level construction."
With the challenge of installing cantilever structures over a busy inner-city arterial road, Multiplex opted for a prefabricated approach on the podium levels, with large components being craned into position at night.
The project team developed a structural system utilising custom steel shell beams, precast planks and post tensioned concrete – some of these weighing up to 12 tonnes each.
As part of a staged opening, the Integrated Resort Development will be opened from late-2022.
The $3.6 billion Queen's Wharf Brisbane development is being delivered by Destination Brisbane Consortium – a joint venture led by The Star Entertainment Group alongside its Hong Kong-based partners, Chow Tai Fook Enterprises and Far East Consortium.
To learn more about Queen's Wharf Brisbane, visit www.queenswharfbrisbane.com.au and/or our Facebook page www.facebook.com/queenswharfbrisbane/. For construction related enquiries, contact Multiplex either via phone 1800 931 760 or email queenswharfbrisbane@multiplex.global