2022 Wrap-up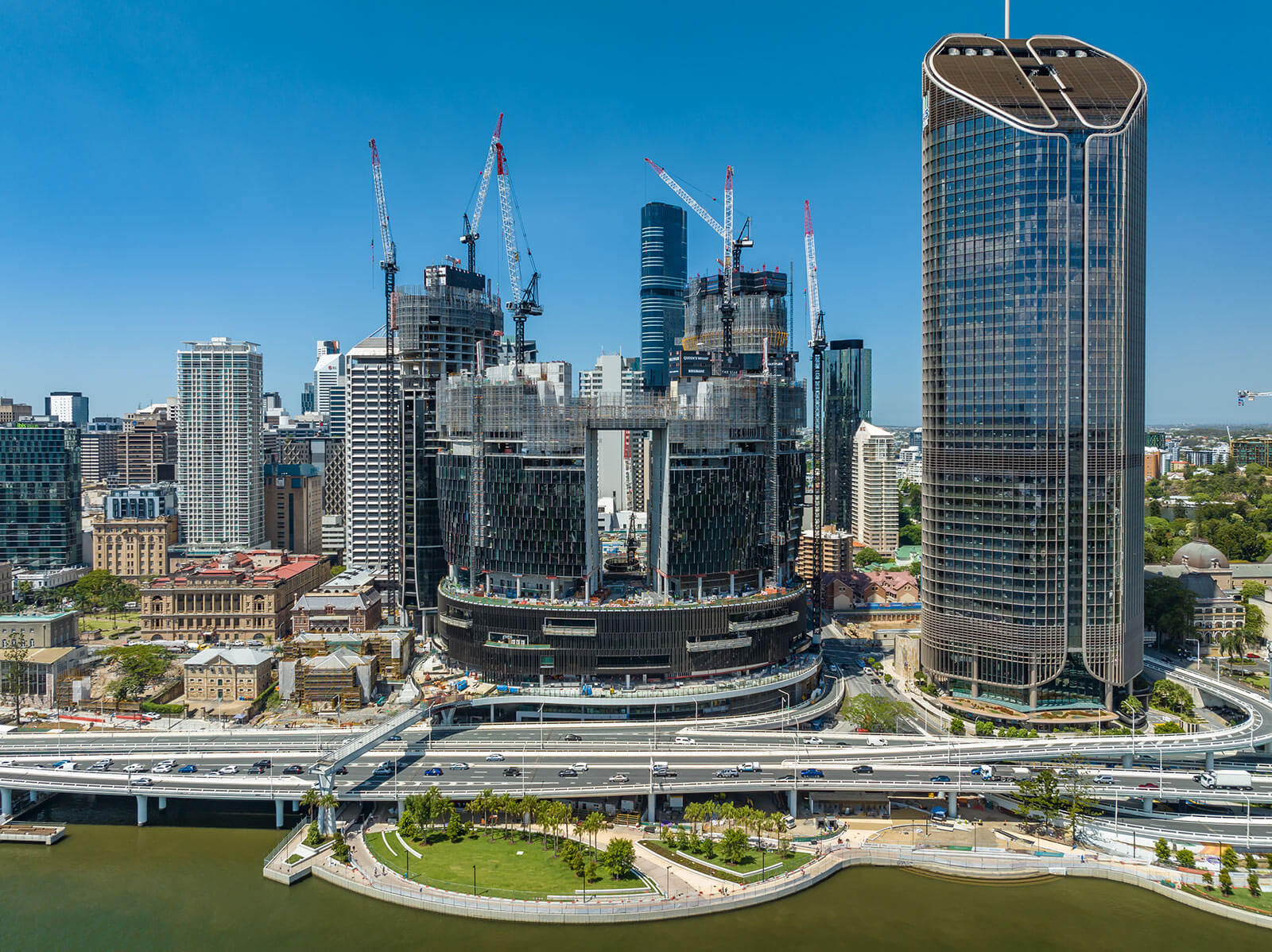 A message from Destination Brisbane Project Director, Simon Crooks.
Queen's Wharf Brisbane is now a major landmark in Brisbane, cementing itself in Brisbane's skyline during 2022. As the towers push higher, the shining façade follows bringing to life the reality of what's in store for Queenslanders. The anticipation is building for the entertainment, dining, and luxury shopping that Queen's Wharf will deliver to locals and the expected 1.4 million additional visitors each year.
The precinct is set to commence a staged opening later in 2023, with the first of new hotels, The Star Grand opening, along with gaming areas, restaurants and bars, riverside public spaces, the Neville Bonner Bridge, and of course the iconic Sky Deck. Queen's Wharf Brisbane will set a benchmark in the lead up to the Brisbane 2032 Olympic and Paralympic Games.
I would like to thank the Destination Brisbane Consortium team, and our builders, designers, and suppliers in bringing this mega-entertainment precinct to life. It is hard to encapsulate what goes on behind the scenes, but a development of this size takes the concerted effort of many professional and skilled men and women whose sole focus is the best outcome for Queen's Wharf and Brisbane.
The Consortium looks forward to seeing the initial opening of significant areas of Queen's Wharf in 2023, while the Queen's Wharf Tower precinct begins to take shape, eventually becoming home to more than 1,000 new CBD residents.
Thank you for your continued support and all the best to you and your family over the Christmas period, and for the New Year.
A message from Multiplex Senior Project Manager, Rick Woodford.
There have been over 5 million workforce hours completed since 2019 across the public realm spaces, basements, podiums and four towers.
The project is a credit to everyone involved, including our 180 subcontractors and consultants that are working across multiple fronts.
Multiplex is proud to be part of this iconic development that will change the face of Brisbane – the skyline is already changing, and it is exciting to be part of that.
I wish everyone a safe holiday break and we are looking forward to 2023.