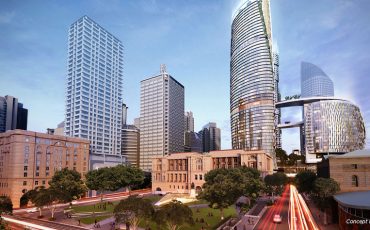 Queens Gardens (also known as Queens Park) is the Brisbane CBD's foremost historic urban park. Designed as a high functioning urban space, the park's strength lies in its flexibility to…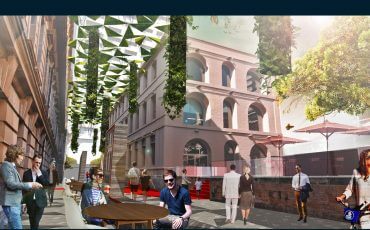 The next generation of MasterChefs will get to learn their trade in a new cooking school and food and beverage training facility to be established in the repurposed Printery Office.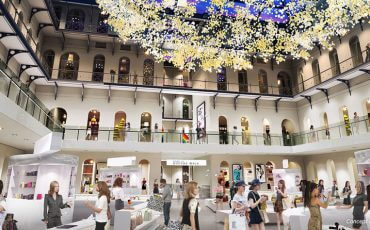 The Ritz-Carlton will include more luxurious hotel rooms on the upper levels of the Treasury building – currently home to Brisbane's Treasury Casino – while the lower floors of the…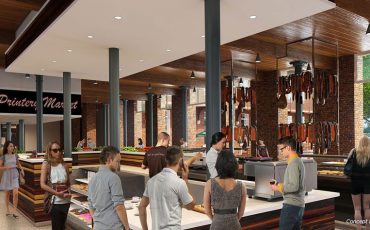 Former Government Printery
The Printery and its associated courtyard will present fresh food markets and outdoor dining. The existing colonnades of the Printery building will provide increased accessibility to the building and its…
The Mansions are character-filled spaces that will be used to provide intimate, upmarket dining and bar offerings that draw on the impressive heritage components and facades of the existing buildings.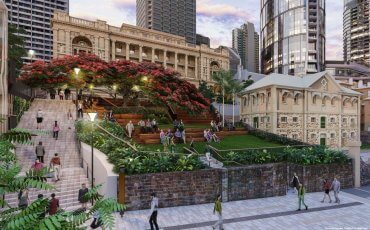 One of many green spaces at Queen's Wharf Brisbane, this heritage park will provide pedestrian linkages through the precinct and stunning views of the Brisbane River. Miller Park will connect…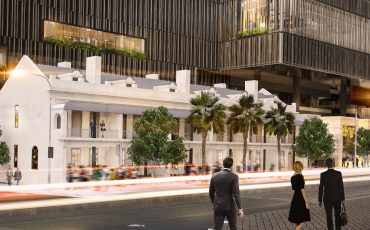 The small and intimate spaces currently found in Harris Terrace provide the perfect opportunity to transform the building into a number of boutique retail outlets and an array of mixed…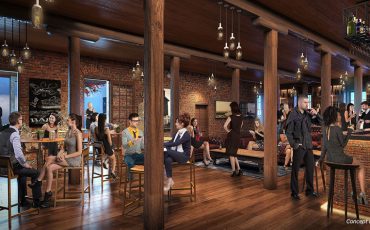 Former Department of Primary Industries building
Within the historic walls of the former Department of Primary Industries (DPI) building, an exciting new collection of dining, bar and live music experiences will be located. The new development…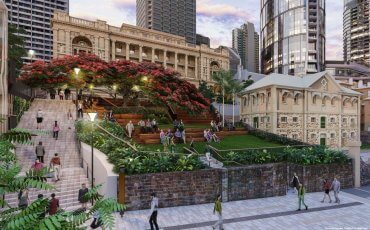 The Commissariat Store is the oldest occupied building in Queensland and will stay open throughout the construction. It will remain the premises of The Royal Historical Society of Queensland, dedicated…
Former State Library building
As one of the first entry points to the new Queen's Wharf Brisbane precinct from the CBD, this building has an important role to play. It will host an Aboriginal…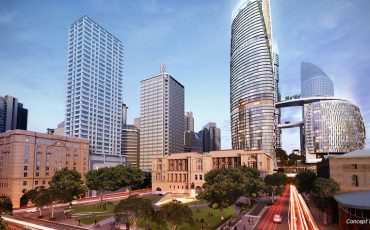 Land Administration building
World-leading luxury and grandeur is coming to the river city, with Brisbane's first The Ritz-Carlton Hotel opening in the existing Treasury Hotel. The repurposed building will also include fine dining…